Got a rainy pizza Friday. This spot was recommended. We dined in this time.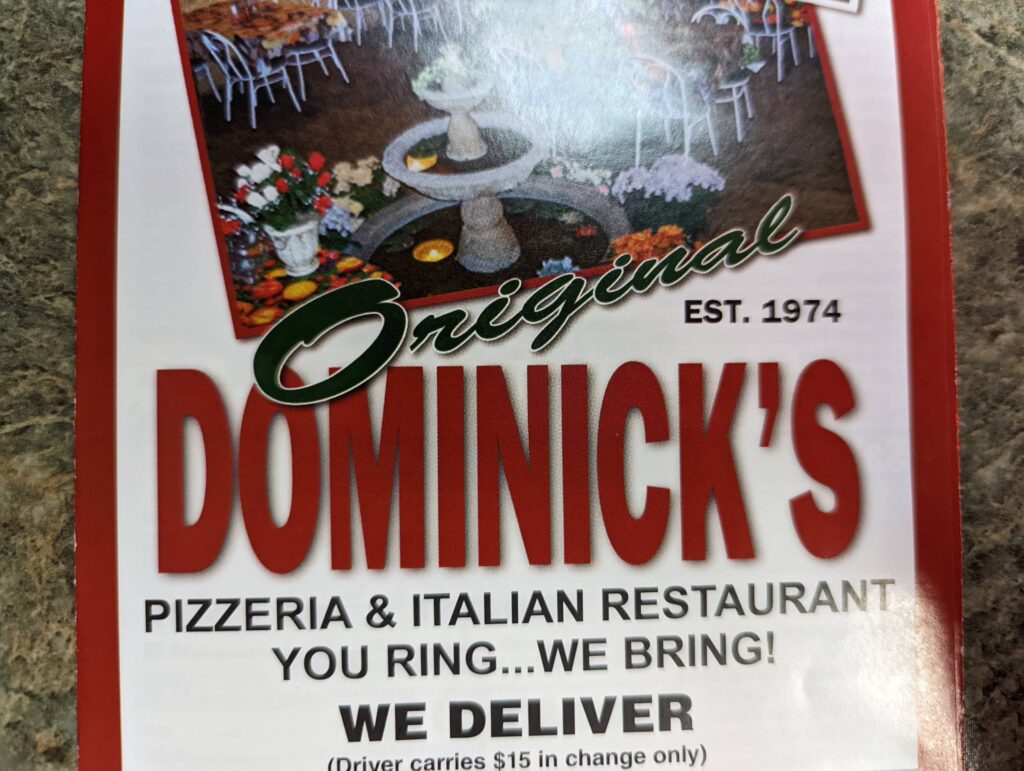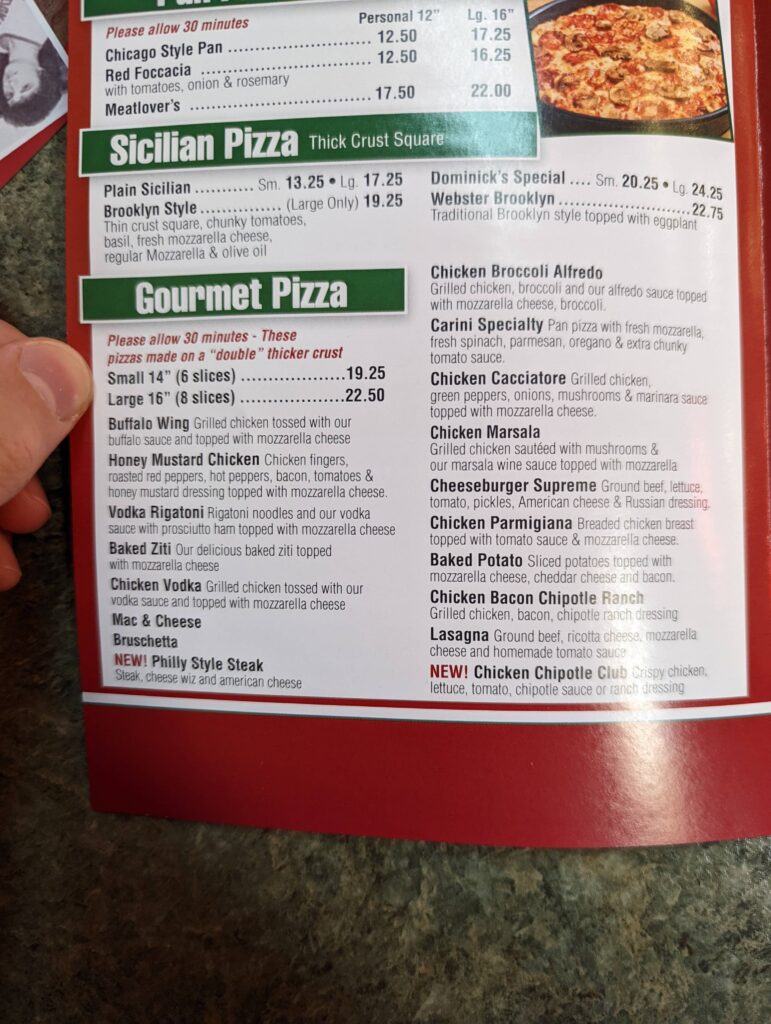 Old bay Fries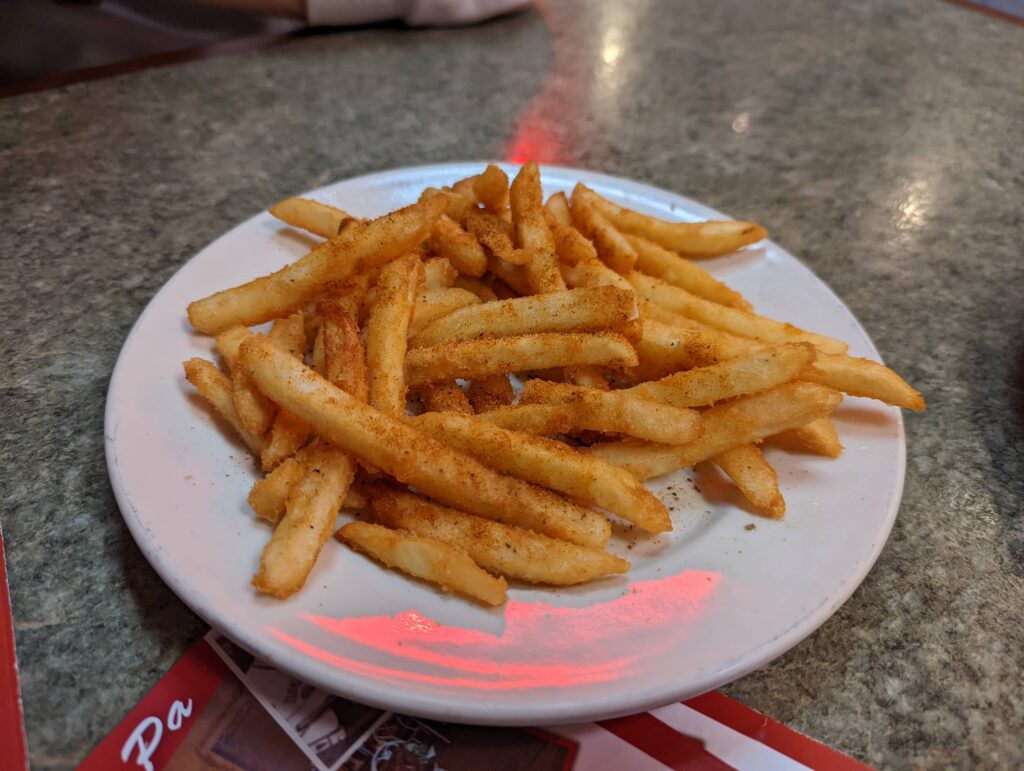 The fires here are good. Dining in can boost fry scores though. They were hot, crispy, and seasoned well. I'd have them again. Old bay fries are hard to get right. Seems like they almost have it but I think they're missing a little bit of something. Some places really know how to get the seasoning to stick perfectly. 7.4 / 10.
Chicken Parm Pizza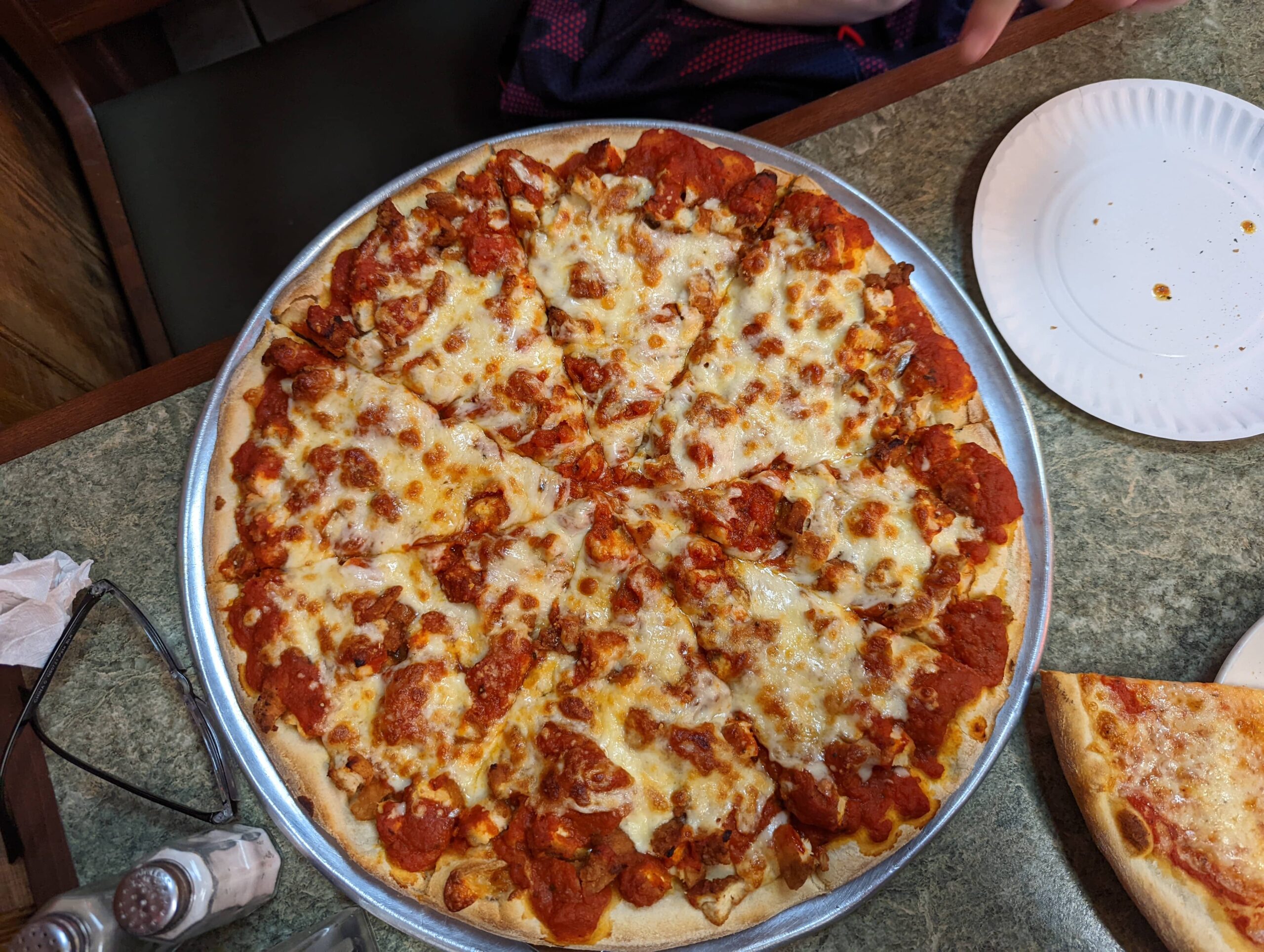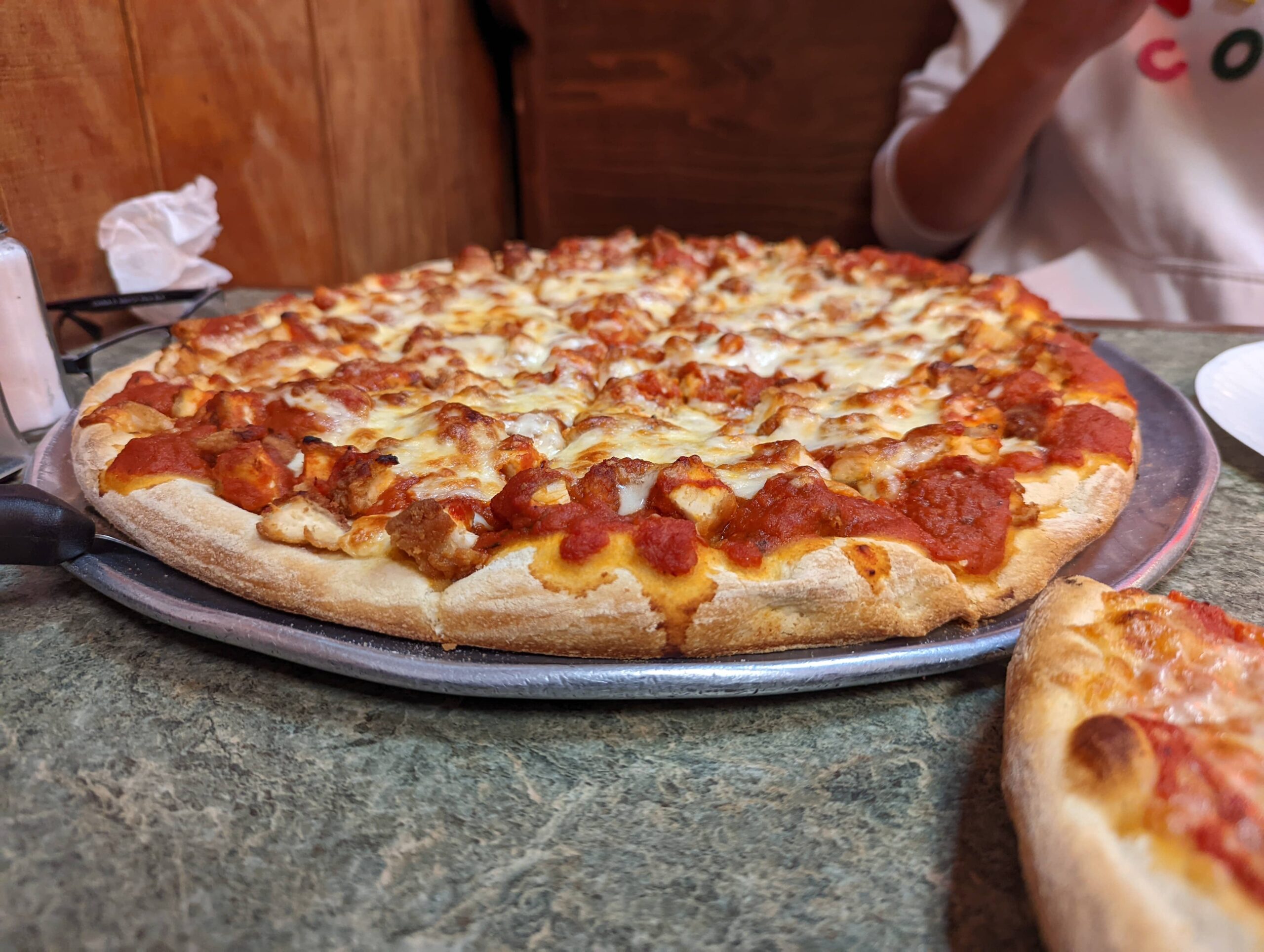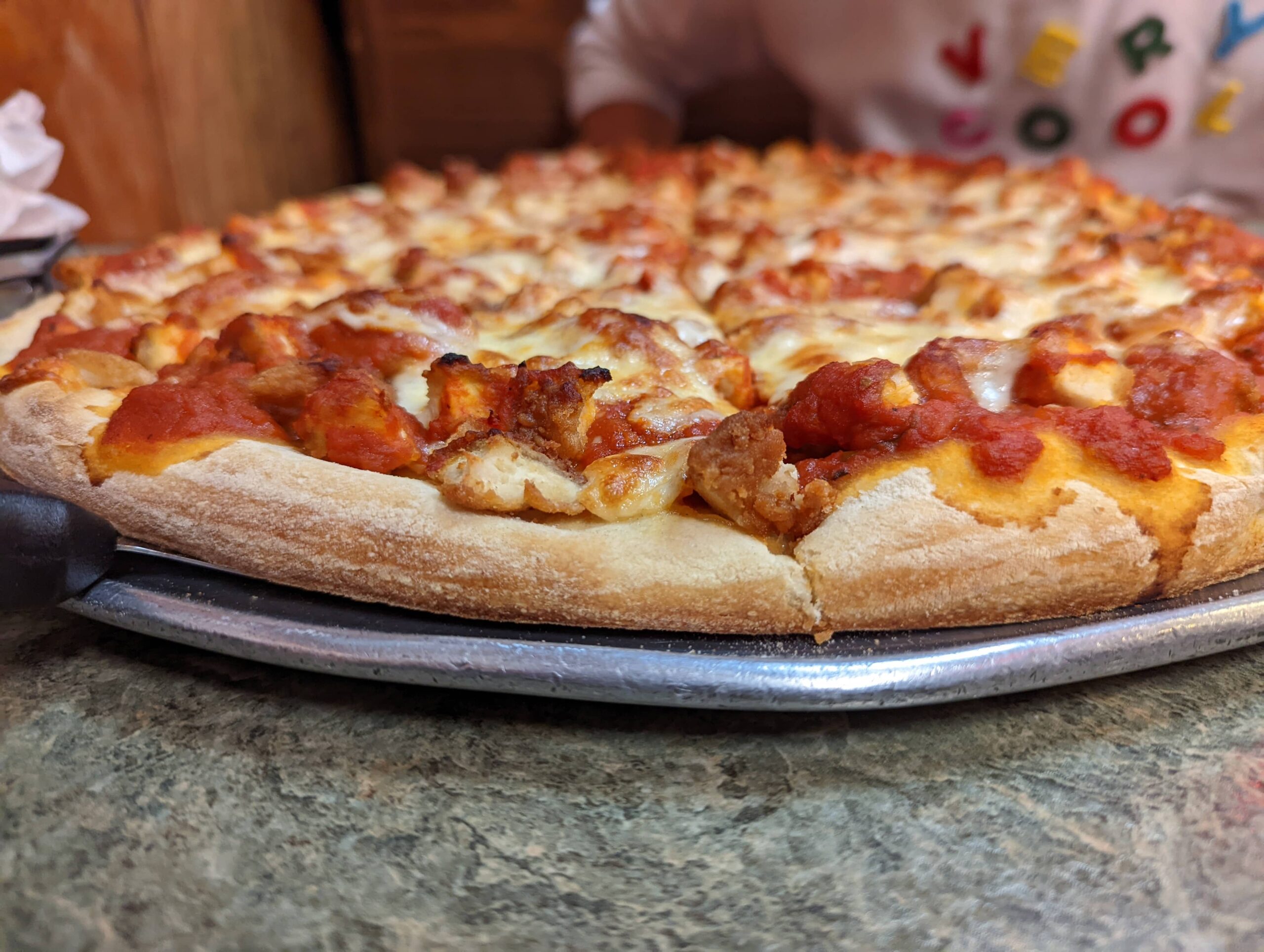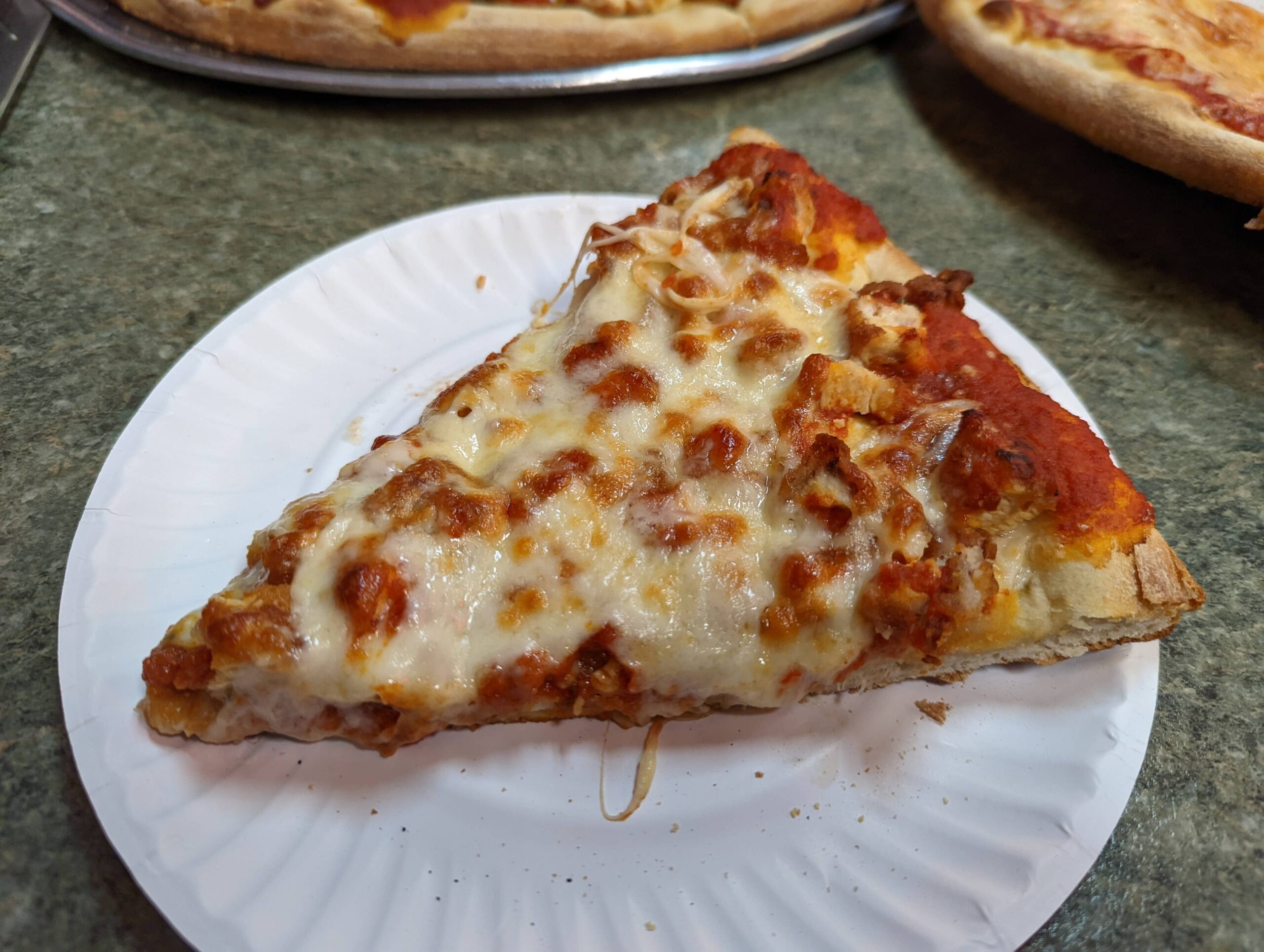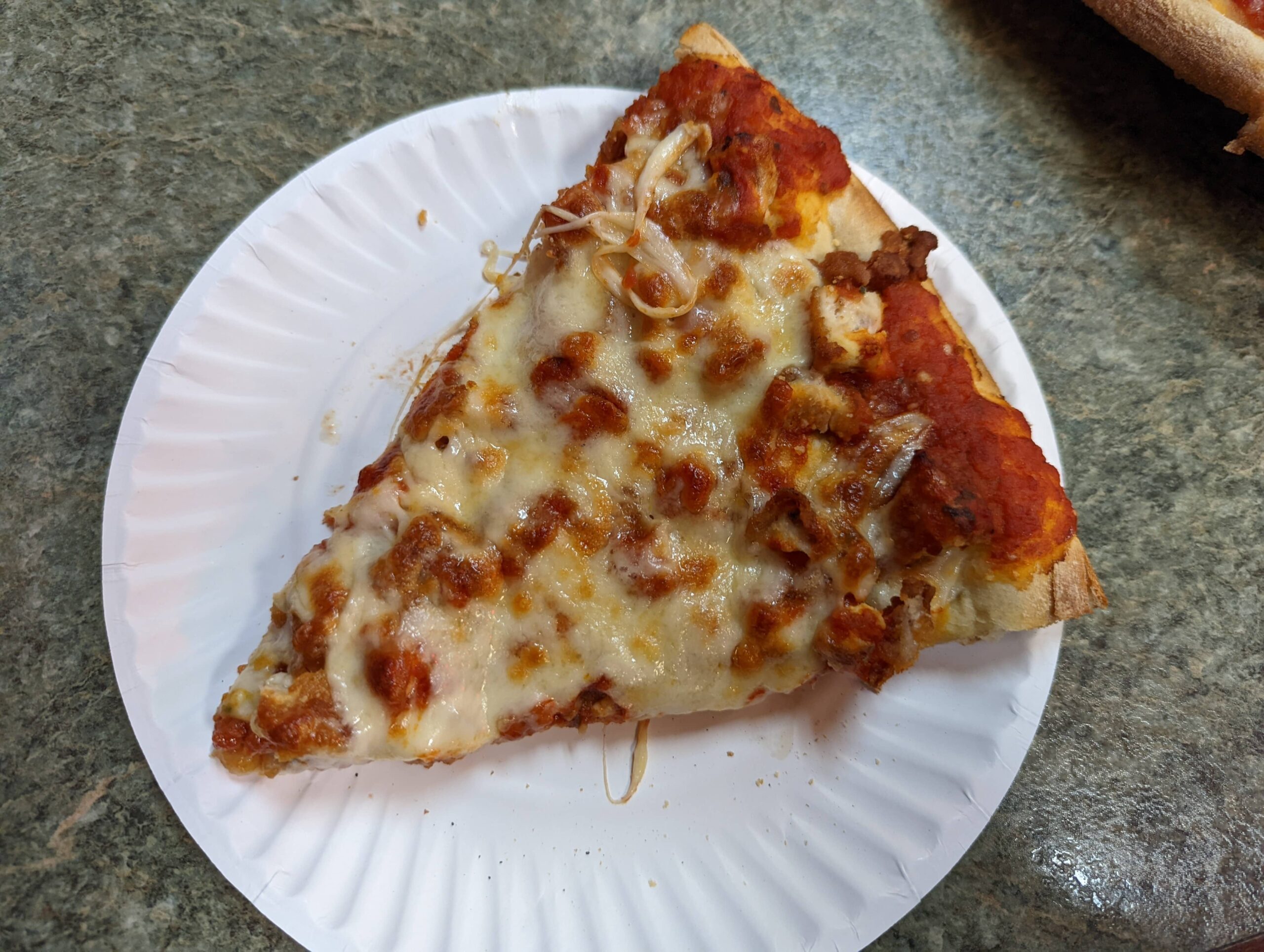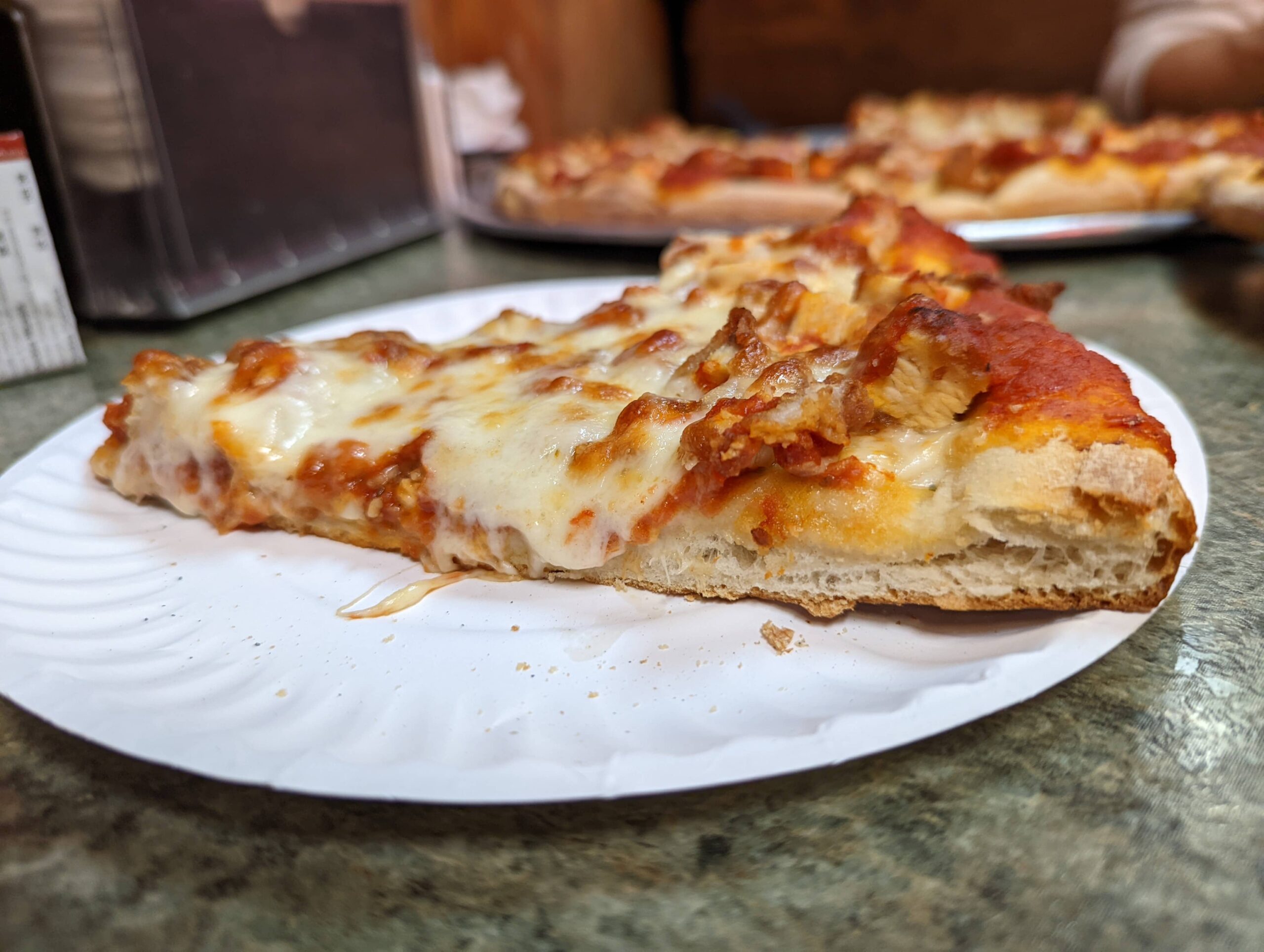 On the menu for the gourmet pies, it says 'Please allow 30 minutes – These pizzas made on a "double" thicker crust'.
This was a good pizza. Came out piping hot. This will fill you up. The thick crust really bumps up the food volume.
The dough had some chew. The chicken was pretty good. It's bite-sized and a good amount was used. Didn't seem like true parm. Shame because the Chicken Parm dish looks good in the pictures for this spot. There was a bit of a parm cheese flavor throughout the pie. Could've been stronger. The mozzarella layer was pretty thick. I really liked the sauce. It was very flavorful and well seasoned. They threw splotches of sauce on it and the tops dried out well in the oven. The bottom crust was a medium toast. It had a bit of flop but all the toppings stuck to the pizza well. Overall I'd give this pie a solid 8 / 10.
Plain Pizza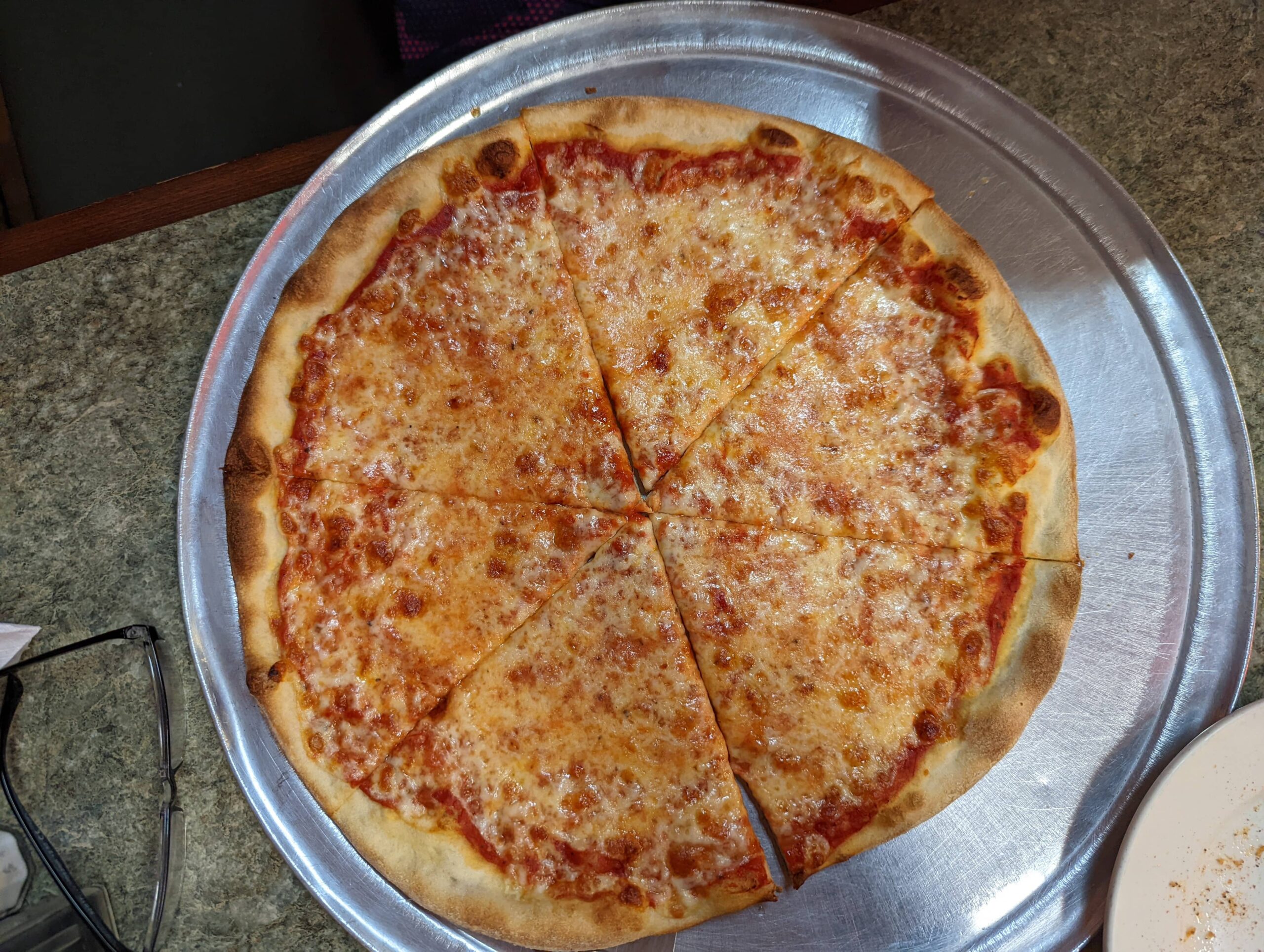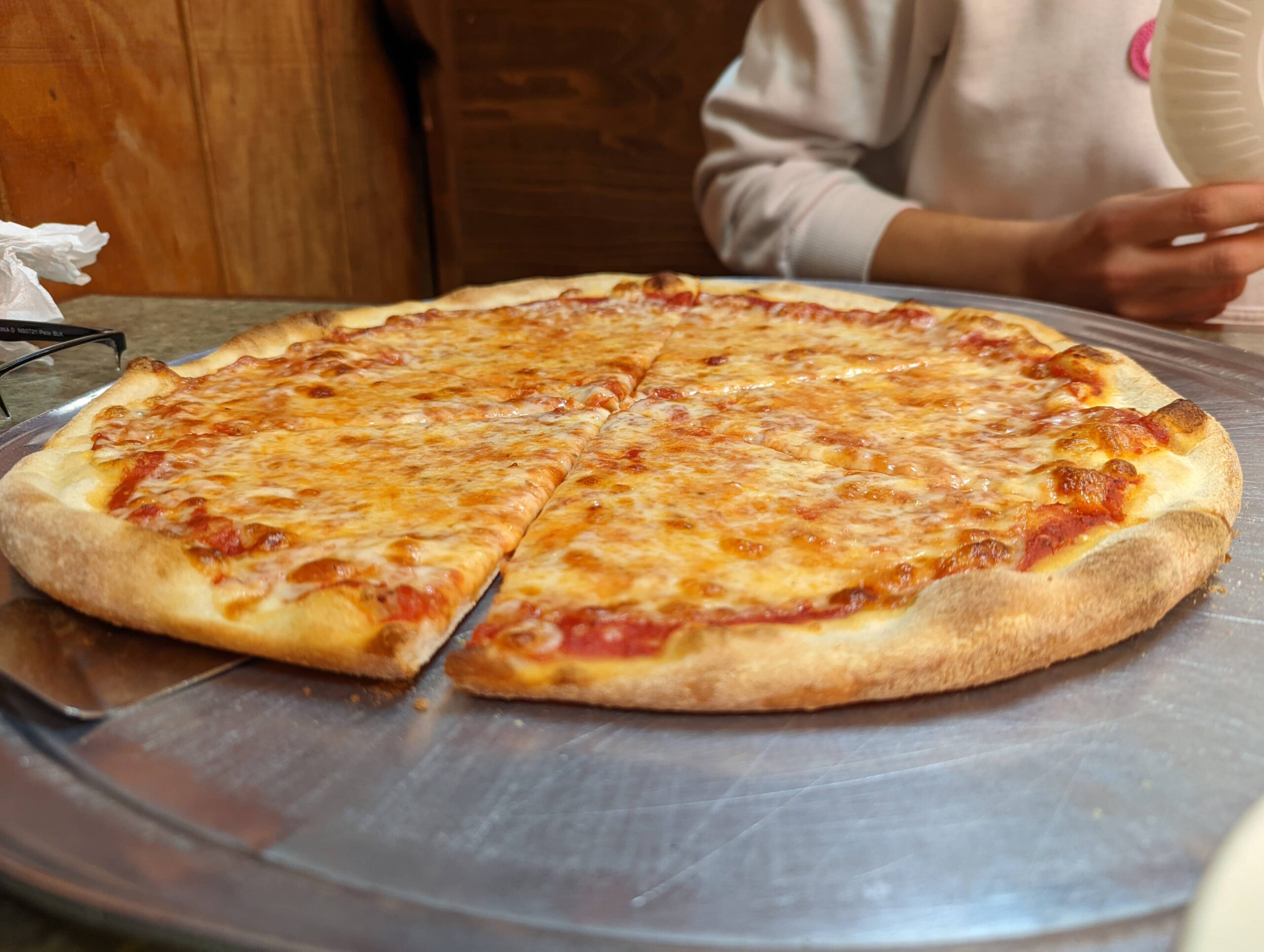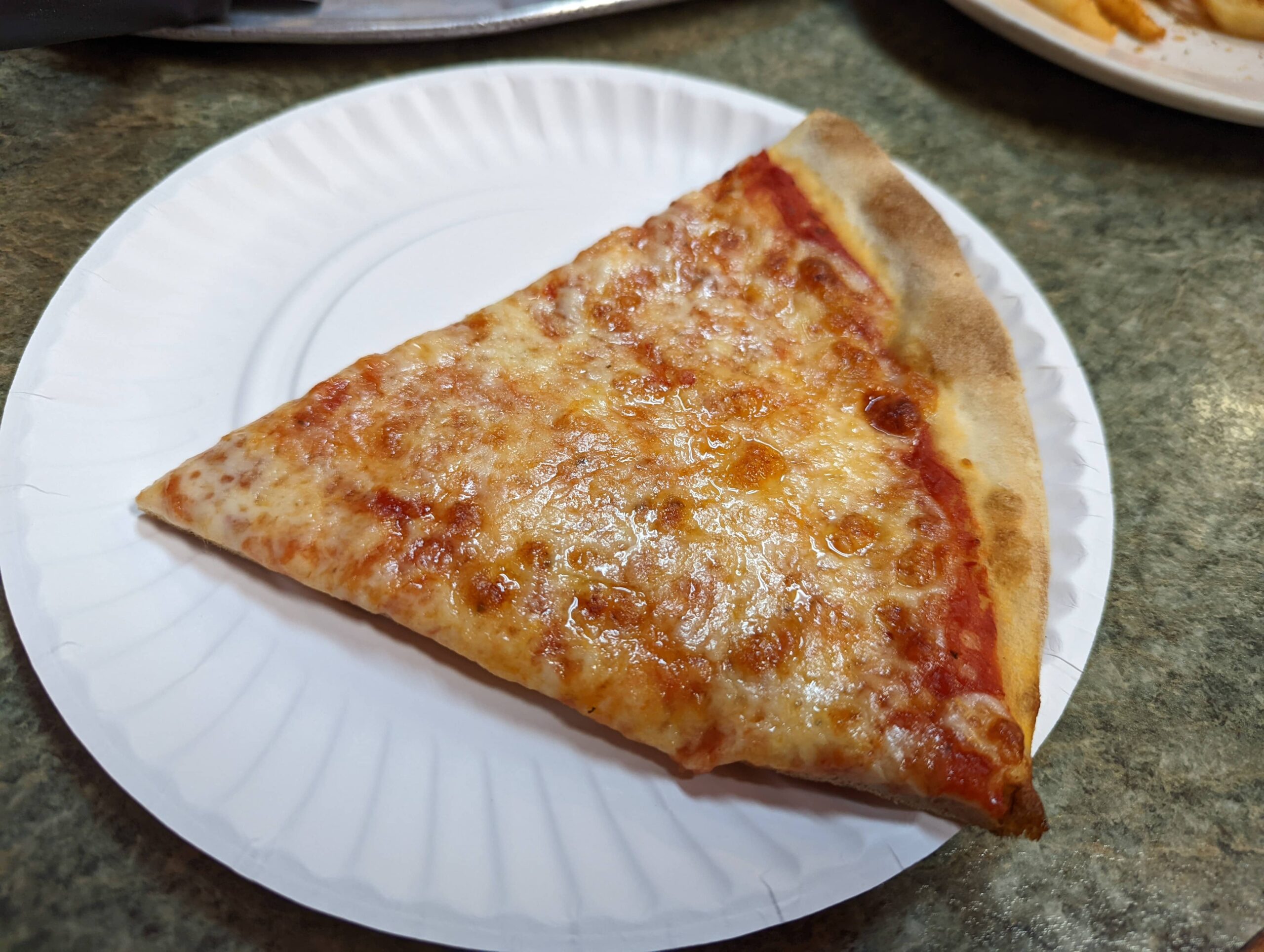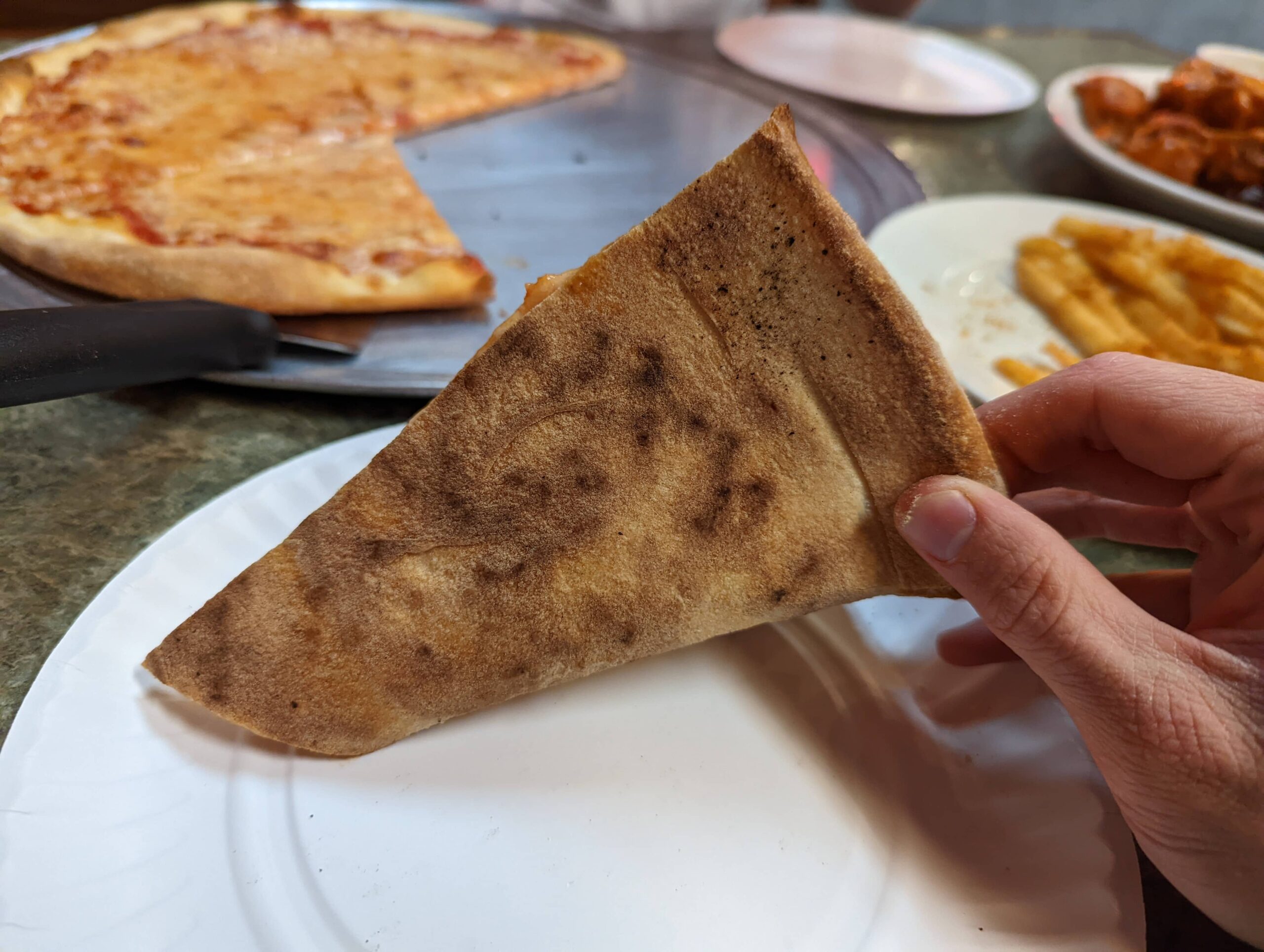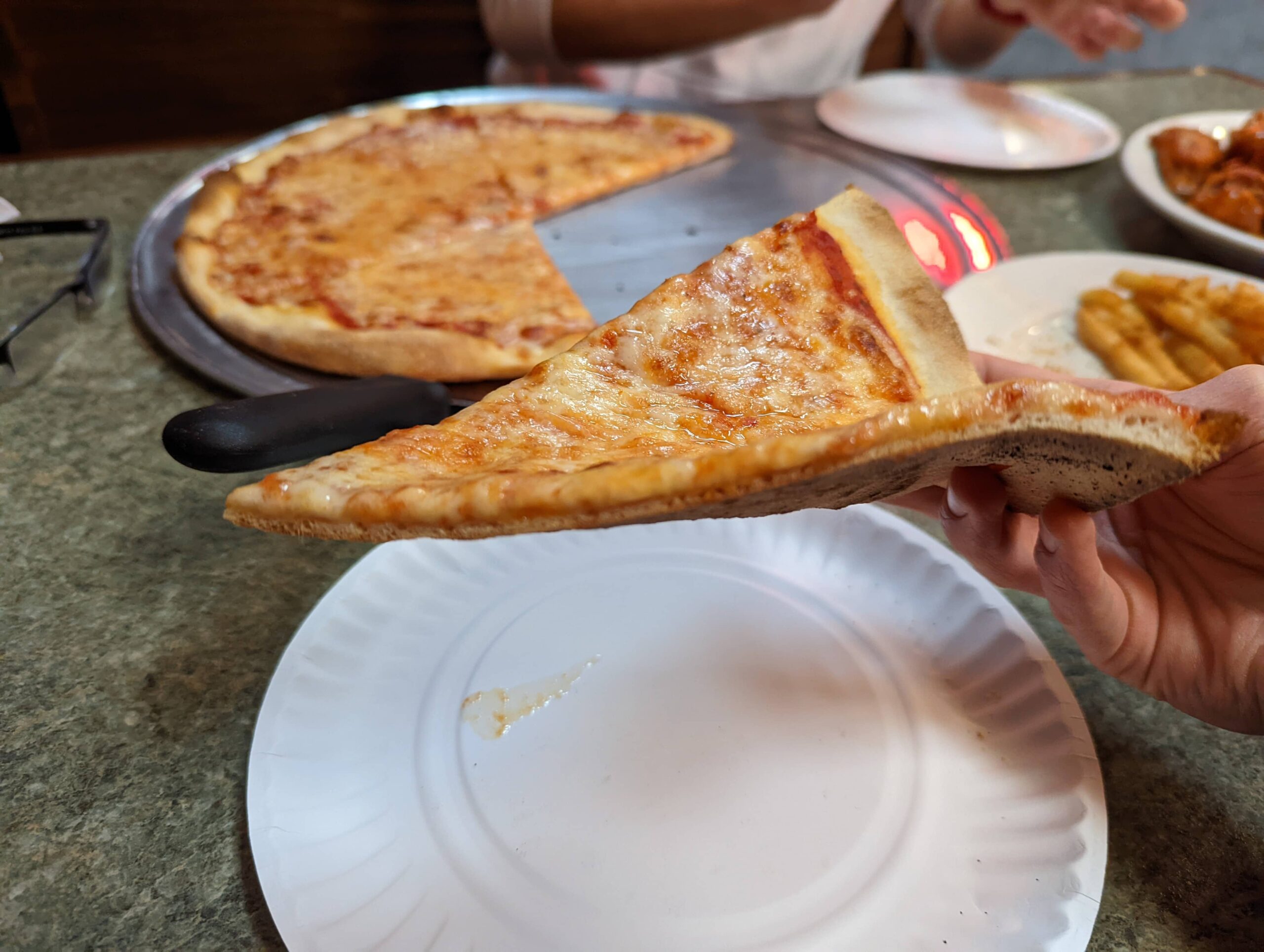 We also tried a small plain pie. I think this one was alright. Nothing crazy. Just good basics. There was a bit of grease separating from the cheese but nothing too bad. It held well and tasted fine. 5.2 / 10.
Nice spot. They've been here since 1974 so they know what they're doing. Check it out if ya get a chance. They also do slices and they looked pretty good but we came pretty late so they didn't have much out. A few people were going for the honey mustard slice. Might be worth trying.