Green Dragon is an awesome place. My family had a tradition of going there on Black Friday to do some Christmas shopping for each other. Even if you don't find anything good there's still great. This year I went on New Year's Eve with my father. The market was only open till 4 because of the holiday and we got there pretty late so the trip was pretty short.
Breaking our fast
When we get there we're usually pretty hungry so we make a food stop first. If the Amish chicken stand is setup that is the go to. They have this giant smoking setup and the chicken is cheap and tastes amazing. They weren't here today we opted for our other favorite Seven Seas seafood.
This place has a huge fried fish sandwich. It comes on a choice of white or wheat bread. I load mine up with tartar sauce for some extra flavor. They also have batter-dip veggies. We never tried them and our fry place was closed so we thought we'd give them a shot today. It comes with a choice of ranch or horseradish and they were pretty good. I preferred the cauliflower over the mushrooms, but you can't go wrong with either.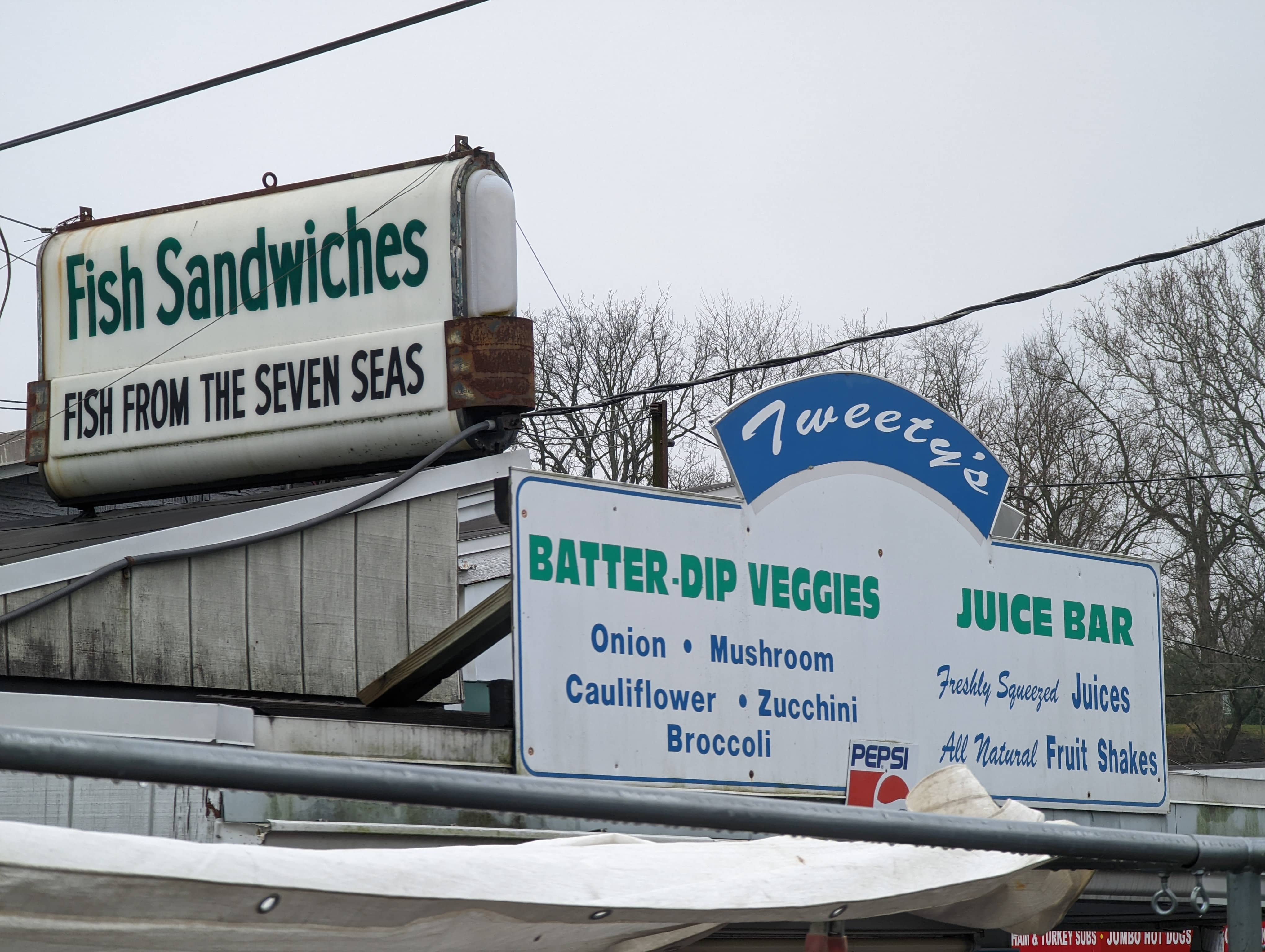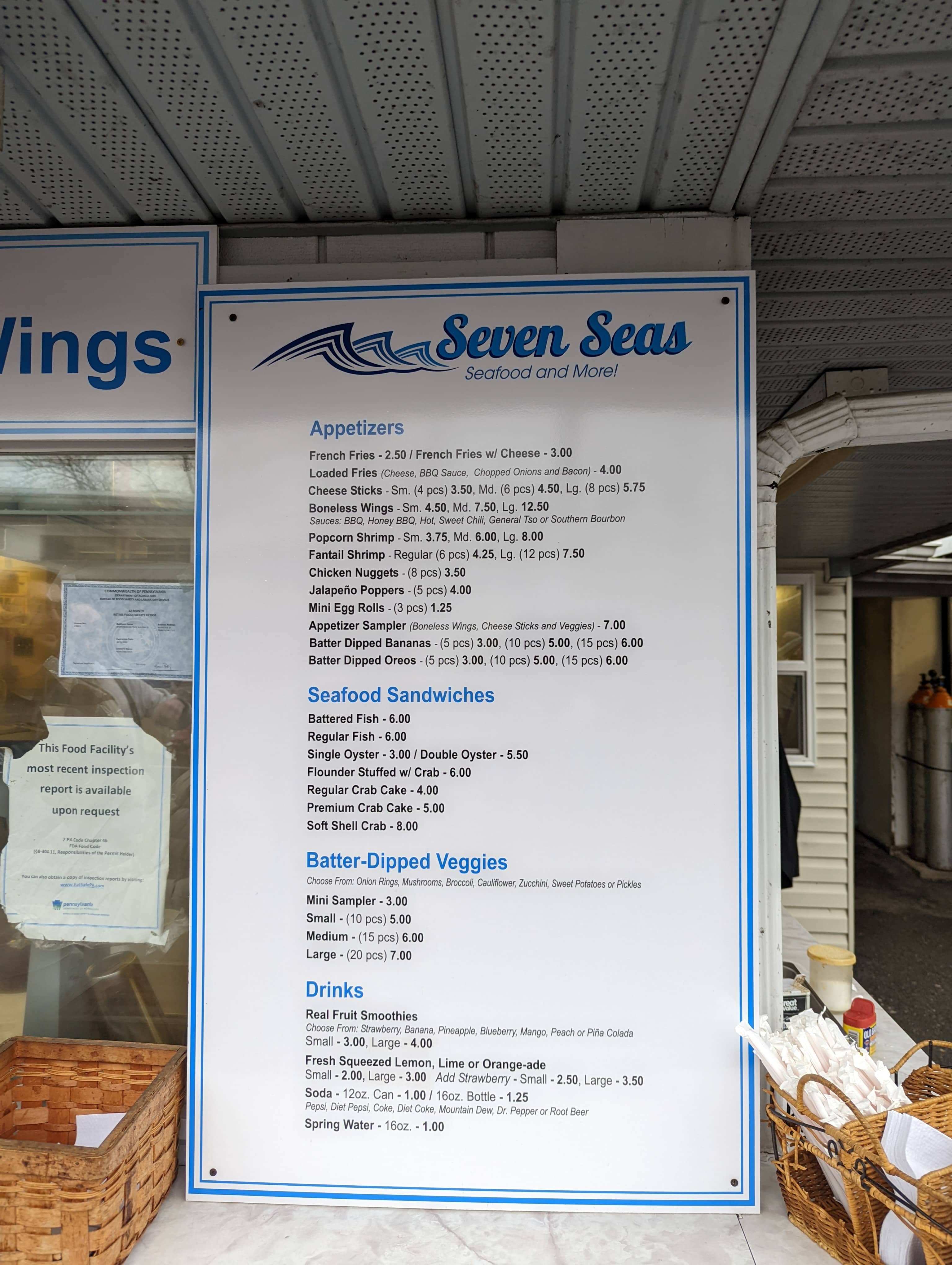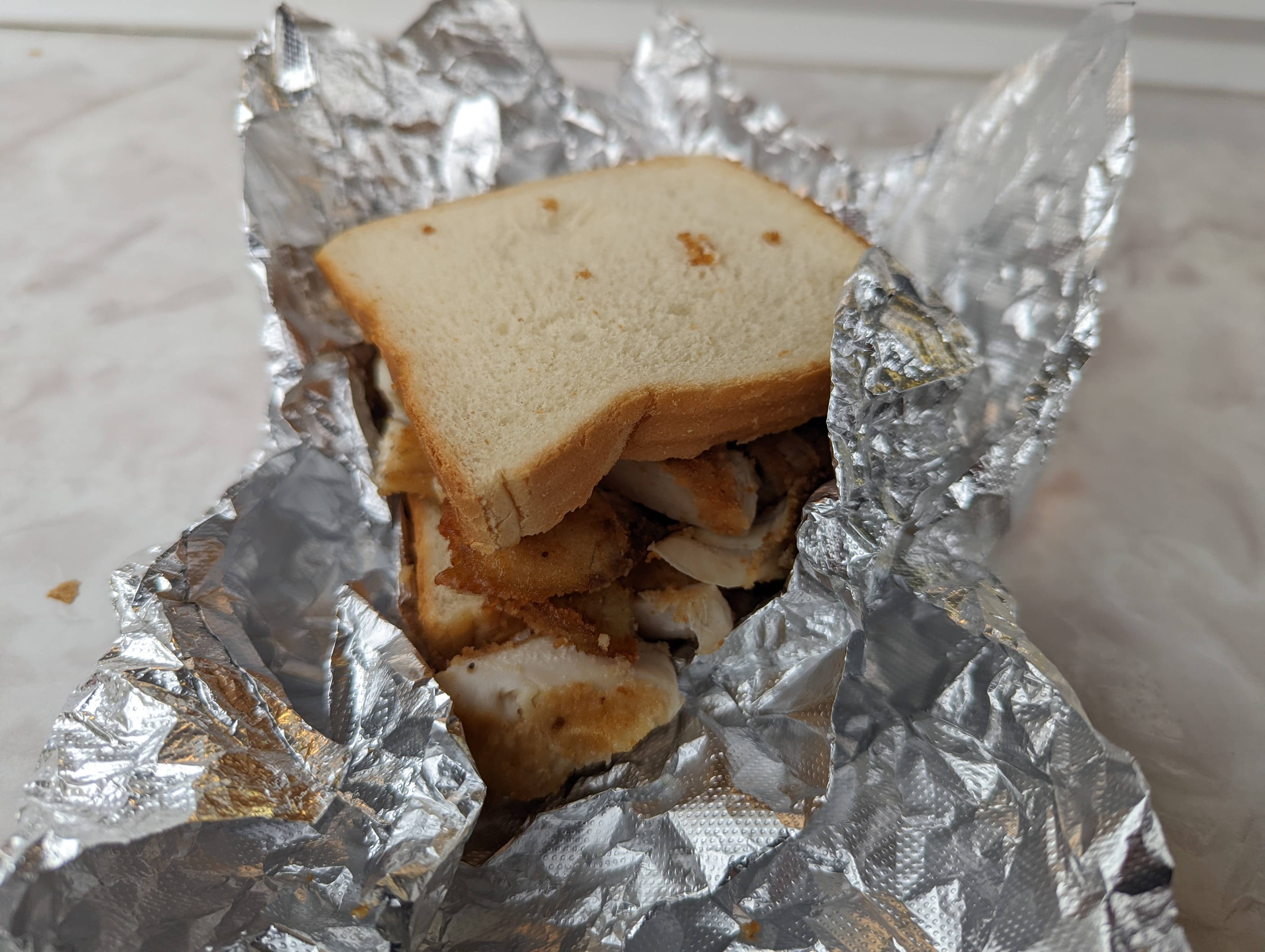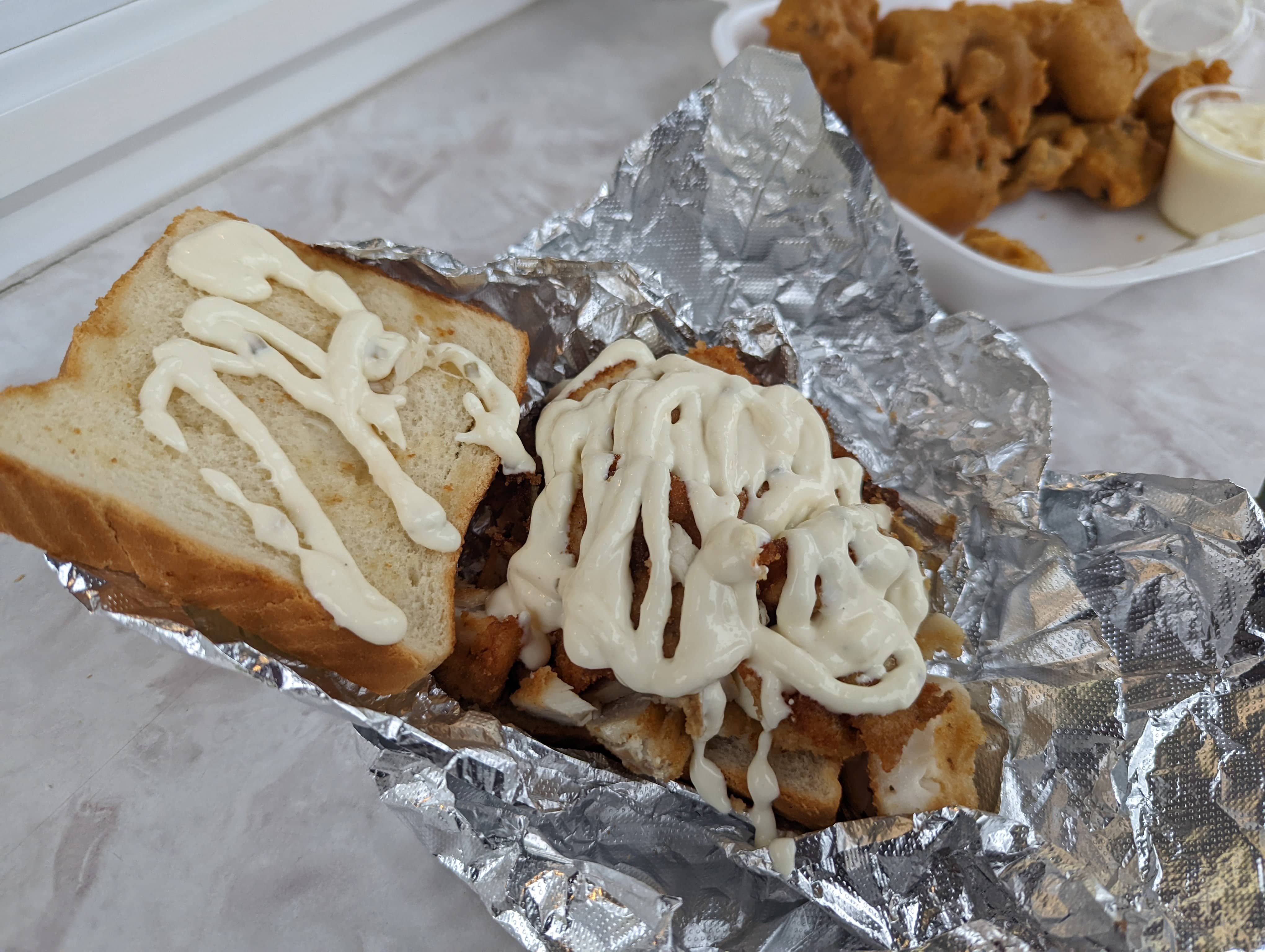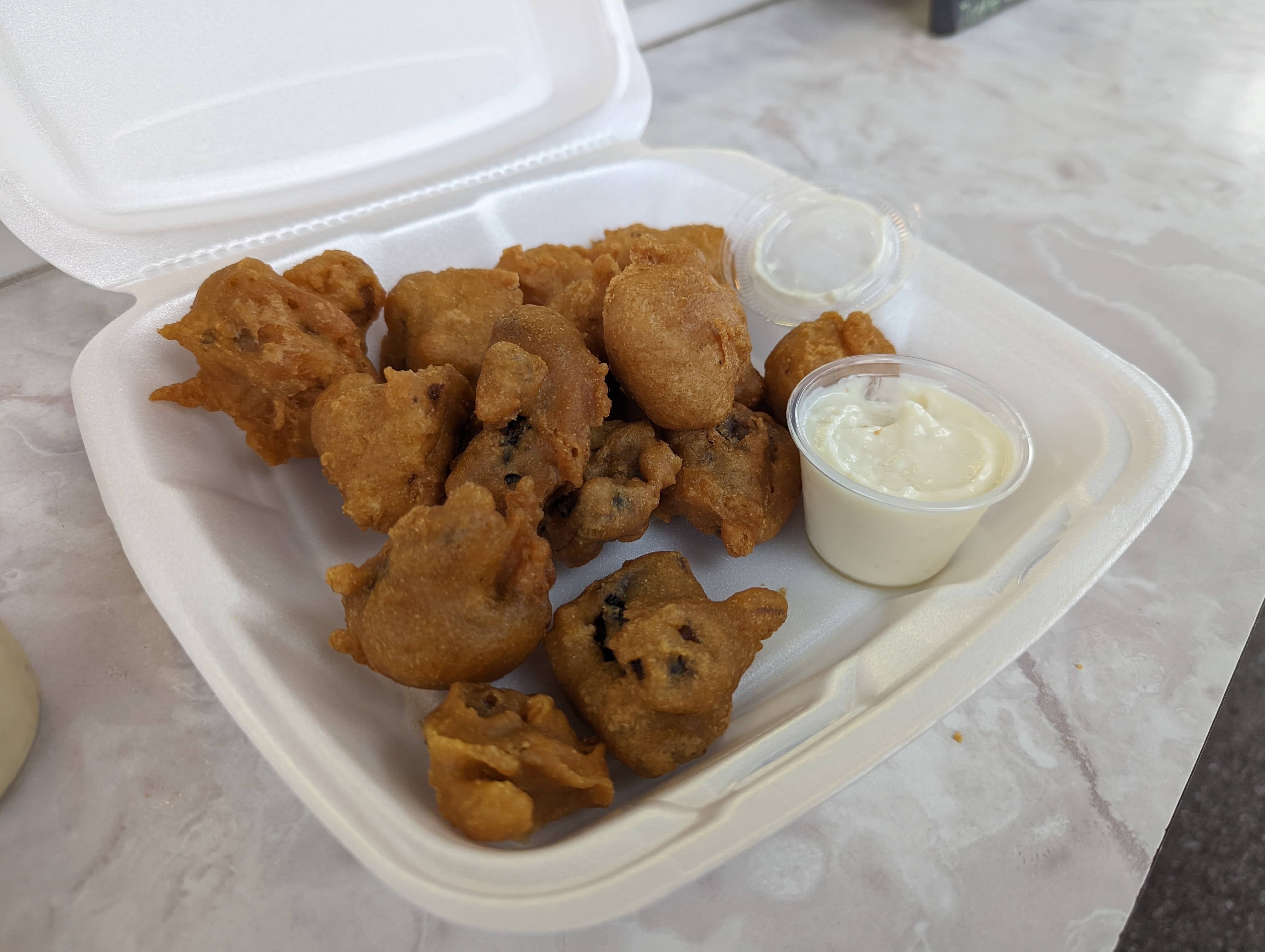 Walk around then more food
The market was pretty empty that day. The outdoor vendor section didn't have much. The weather wasn't that great and they close early for the holiday so that probably explains it. But we got some steps in and started considering our dessert options.
Our go to is usually the baked goods shop outside the Amish furniture store. They make these cinnamon sugar donuts. They're still warm when you get them fresh. We decided to go for something different today.
We went for Sunnyside pastries in building six. You have to be careful buying desserts. I can easily crush a box of donuts so it's best for me to buy singles.
I got an oreo doughnut and my dad got a blueberry danish.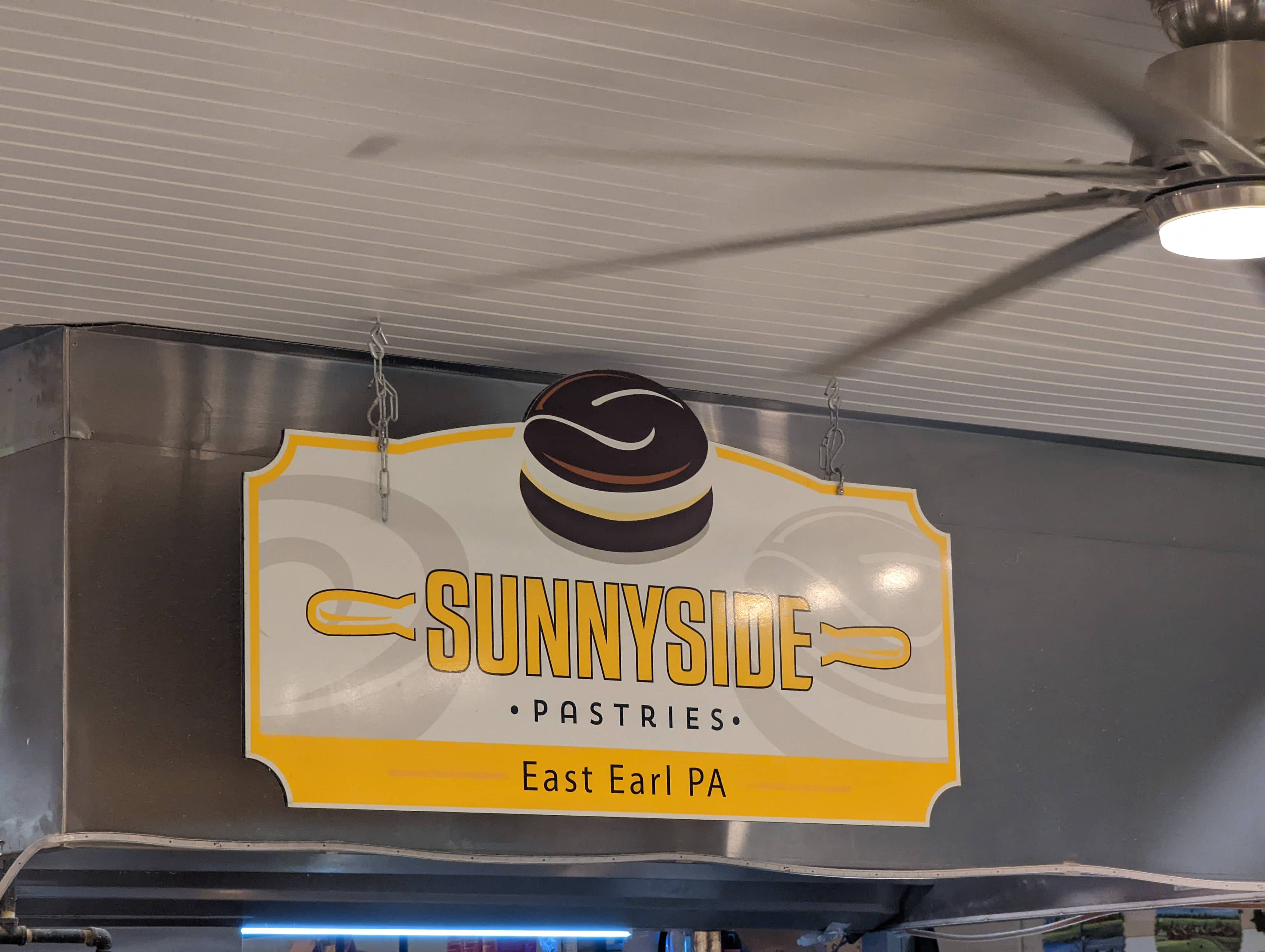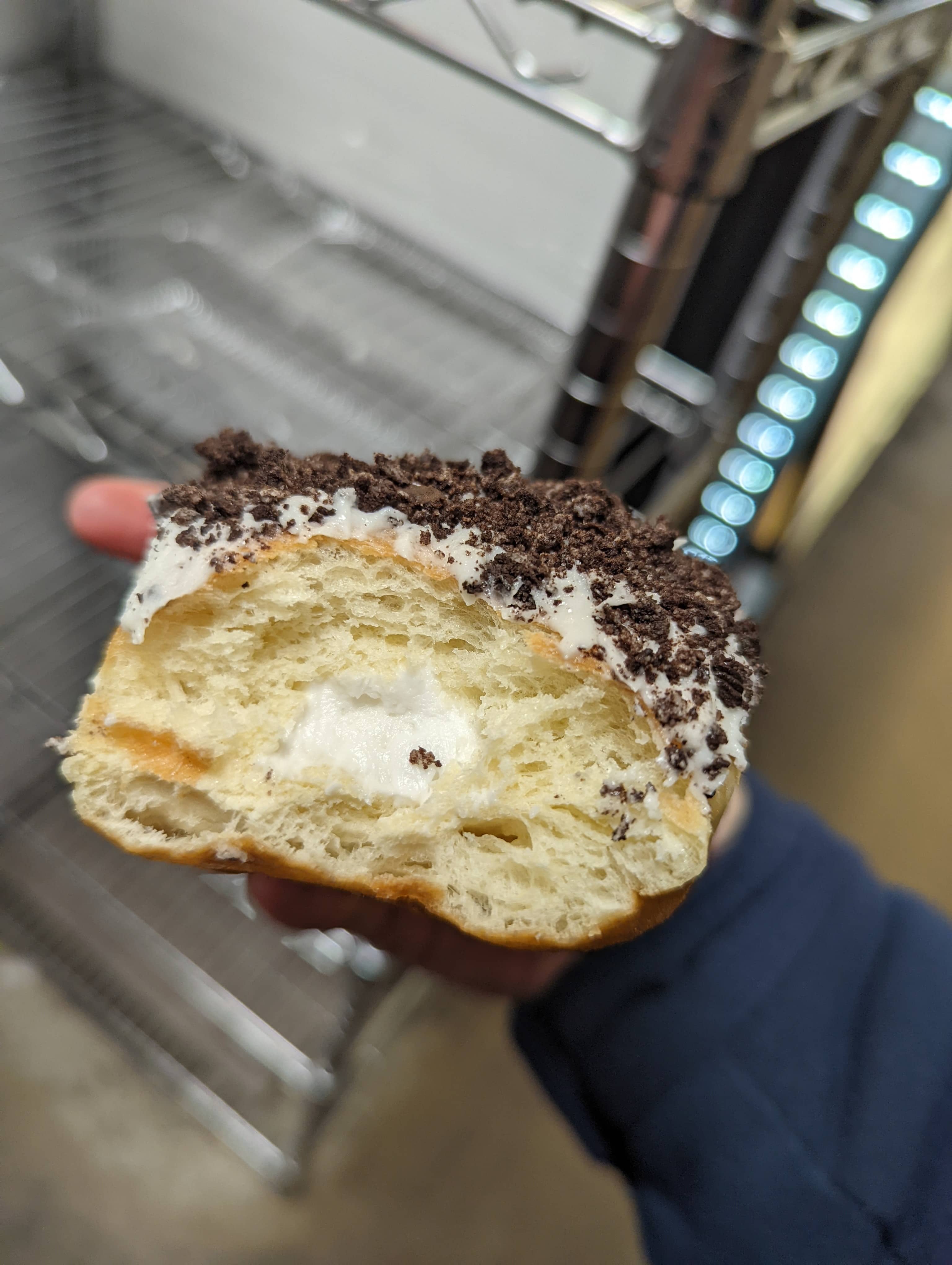 More Desserts
After this we ran into a spot called Rhoda's bread. They have more baked goods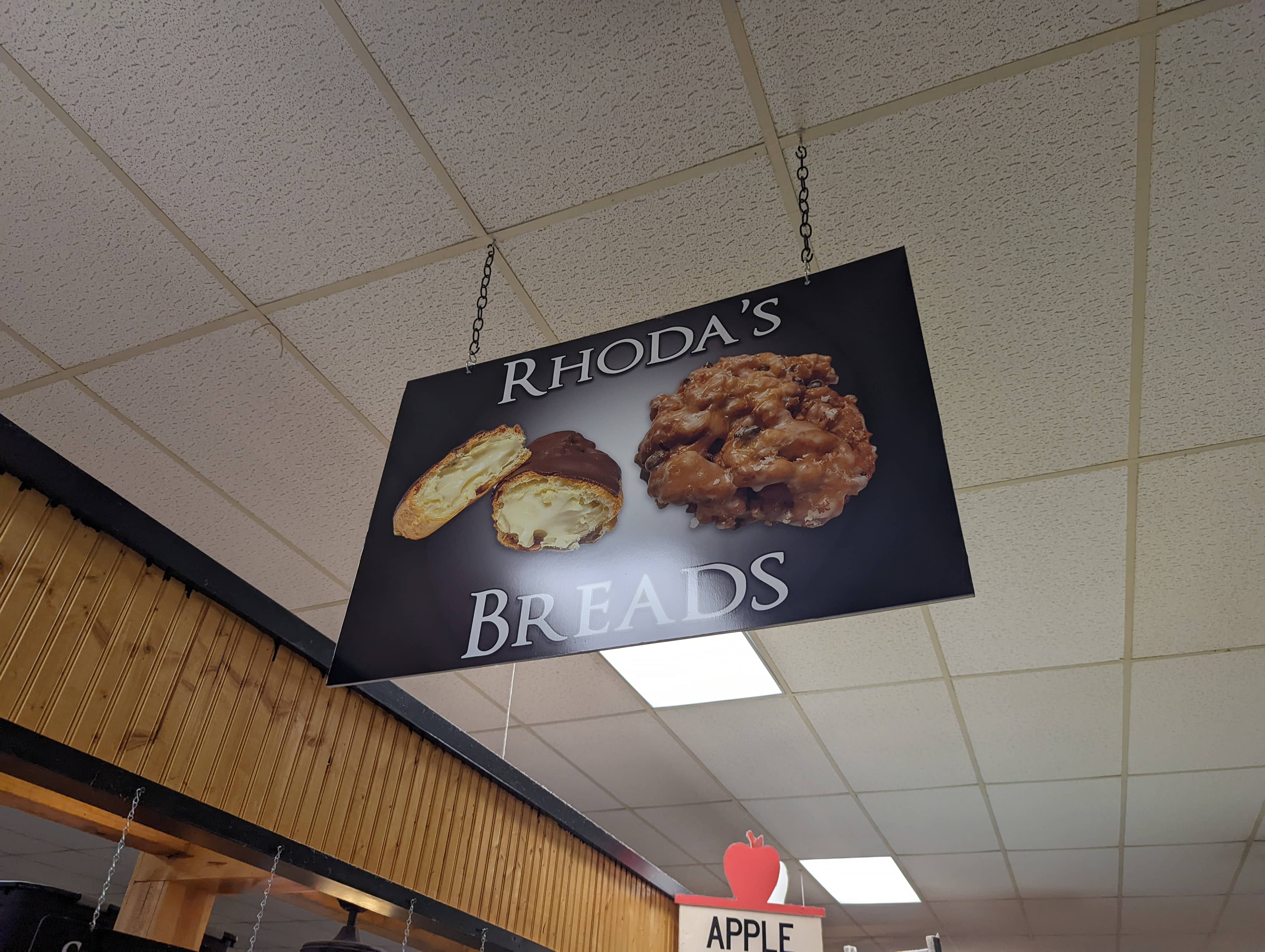 We sampled these sand tart cookies. They were pretty good. They taste like a crispy, light and buttery sugar cookie.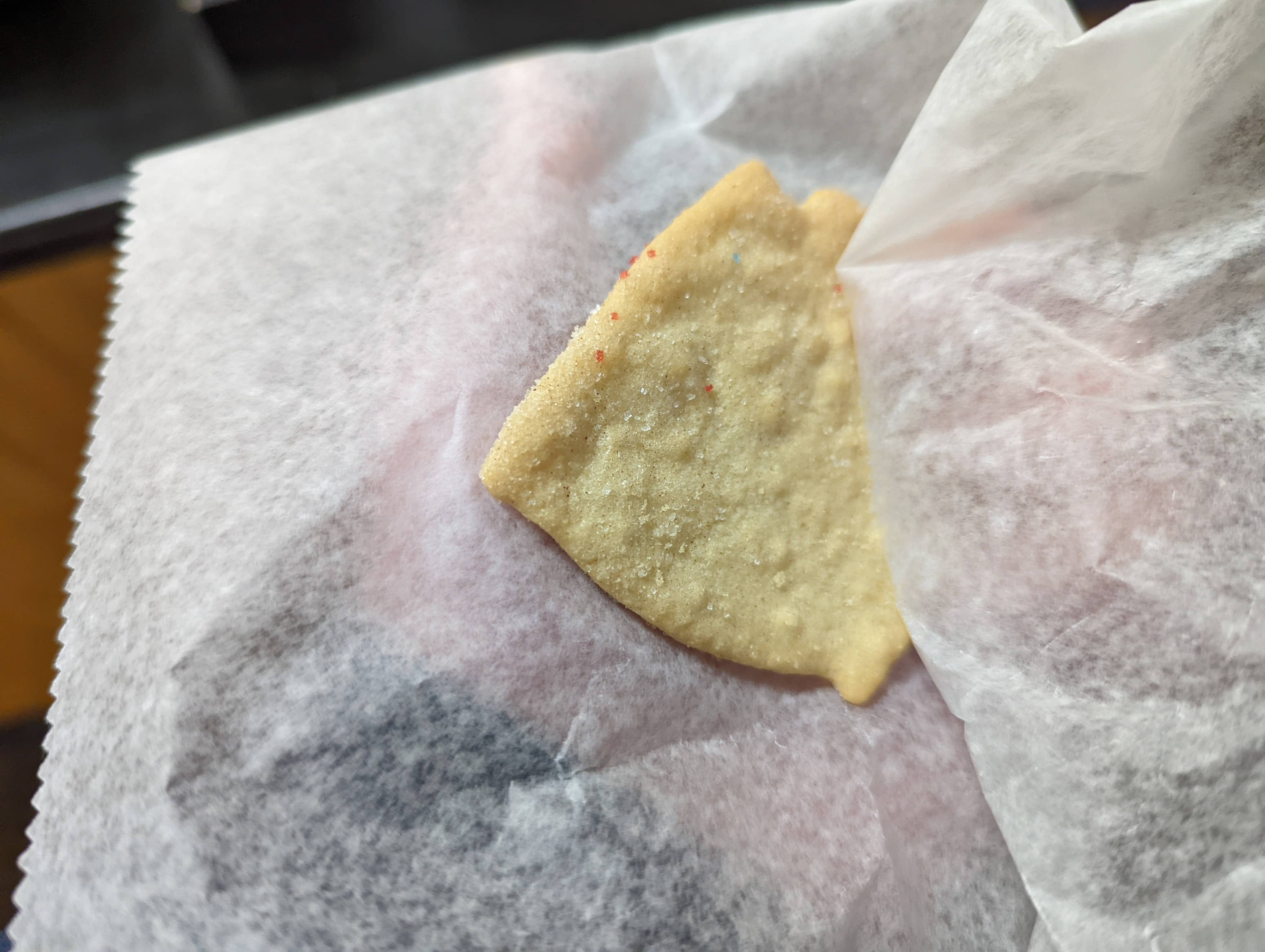 We also got a loaf of blueberry bread and I had a slice later on in the night and it was alright. If you like a raisin toast, you'd probably enjoy it as much as that. I didn't think it was super special but the glaze on top is pretty nice.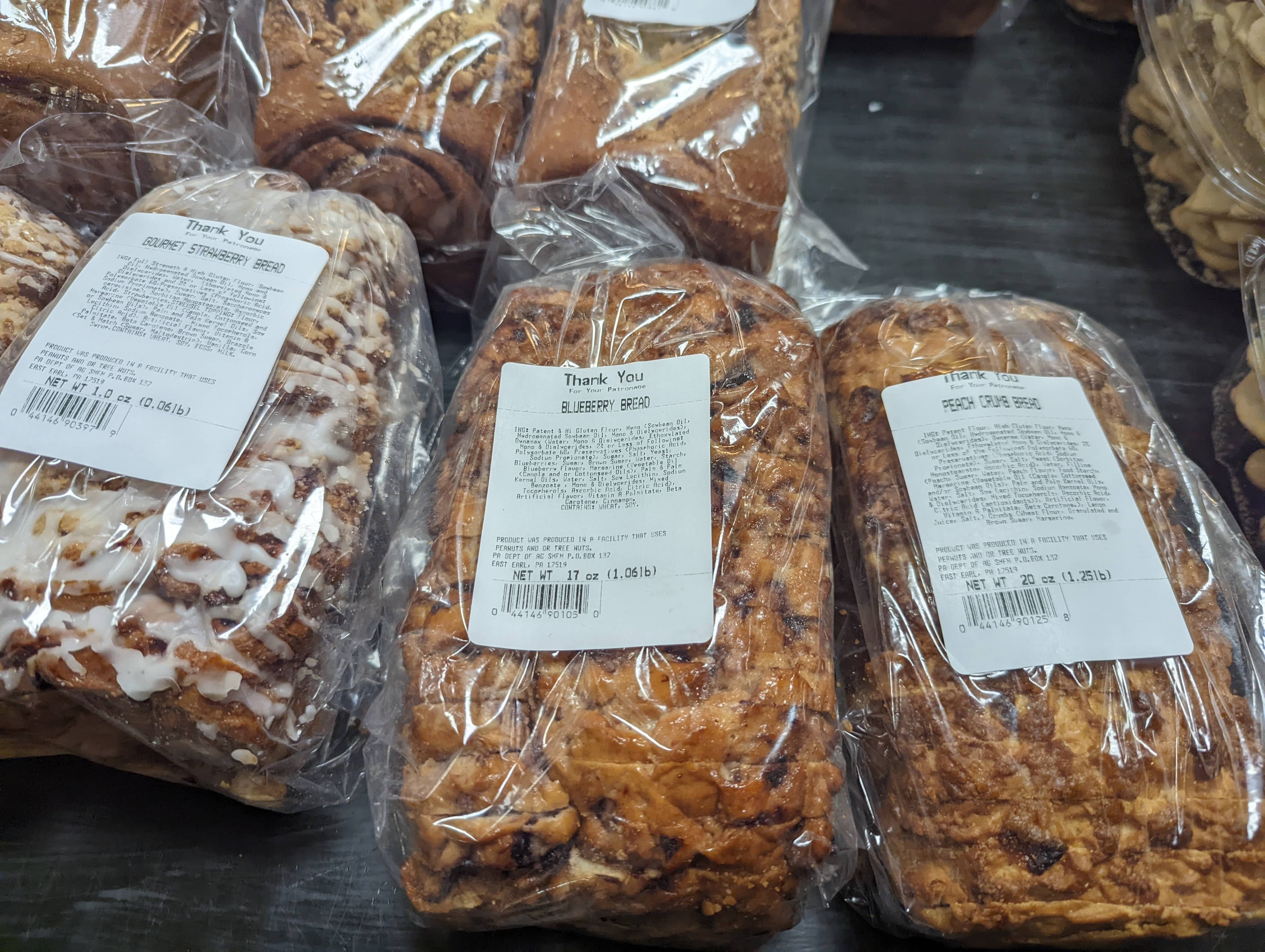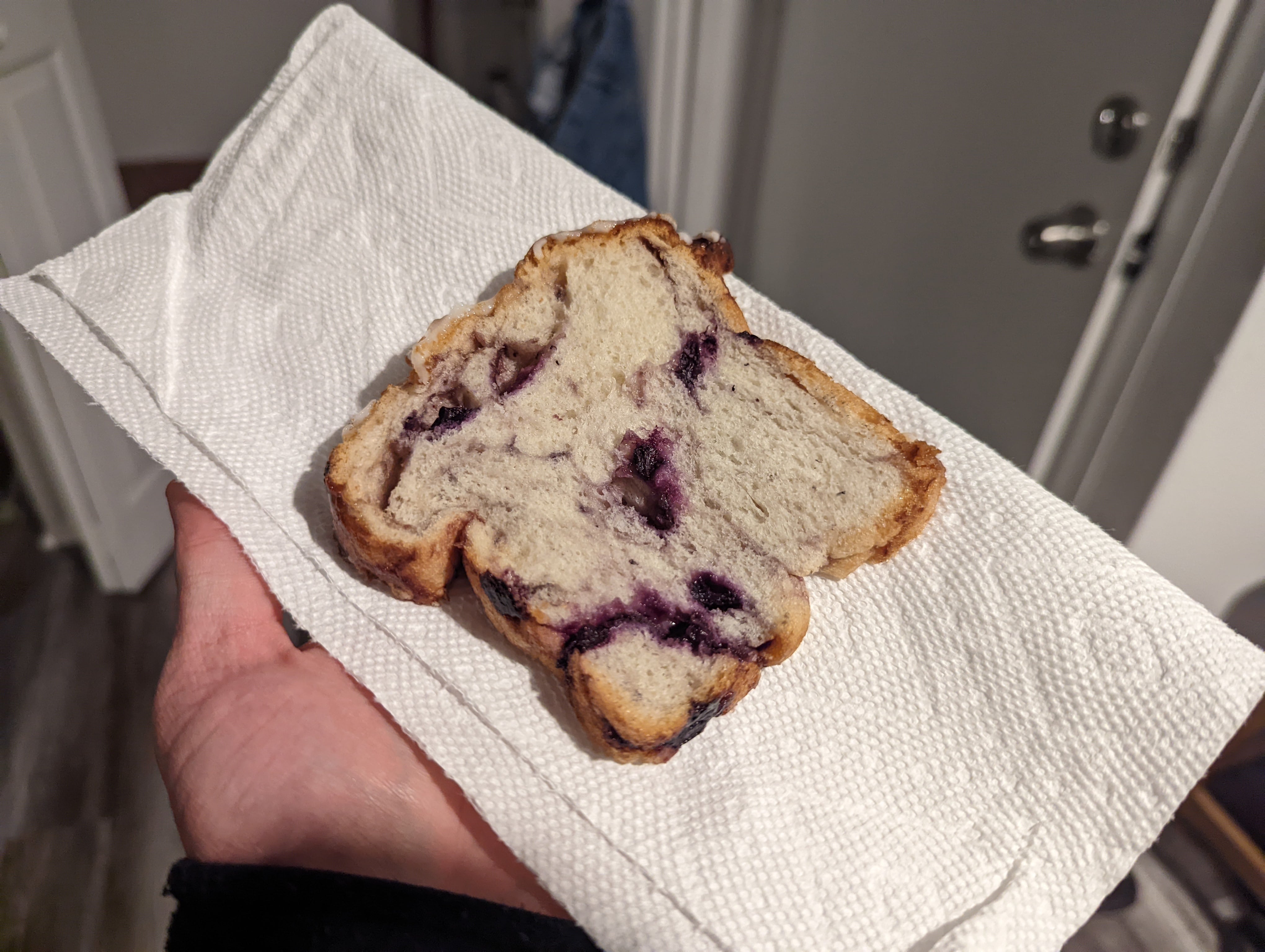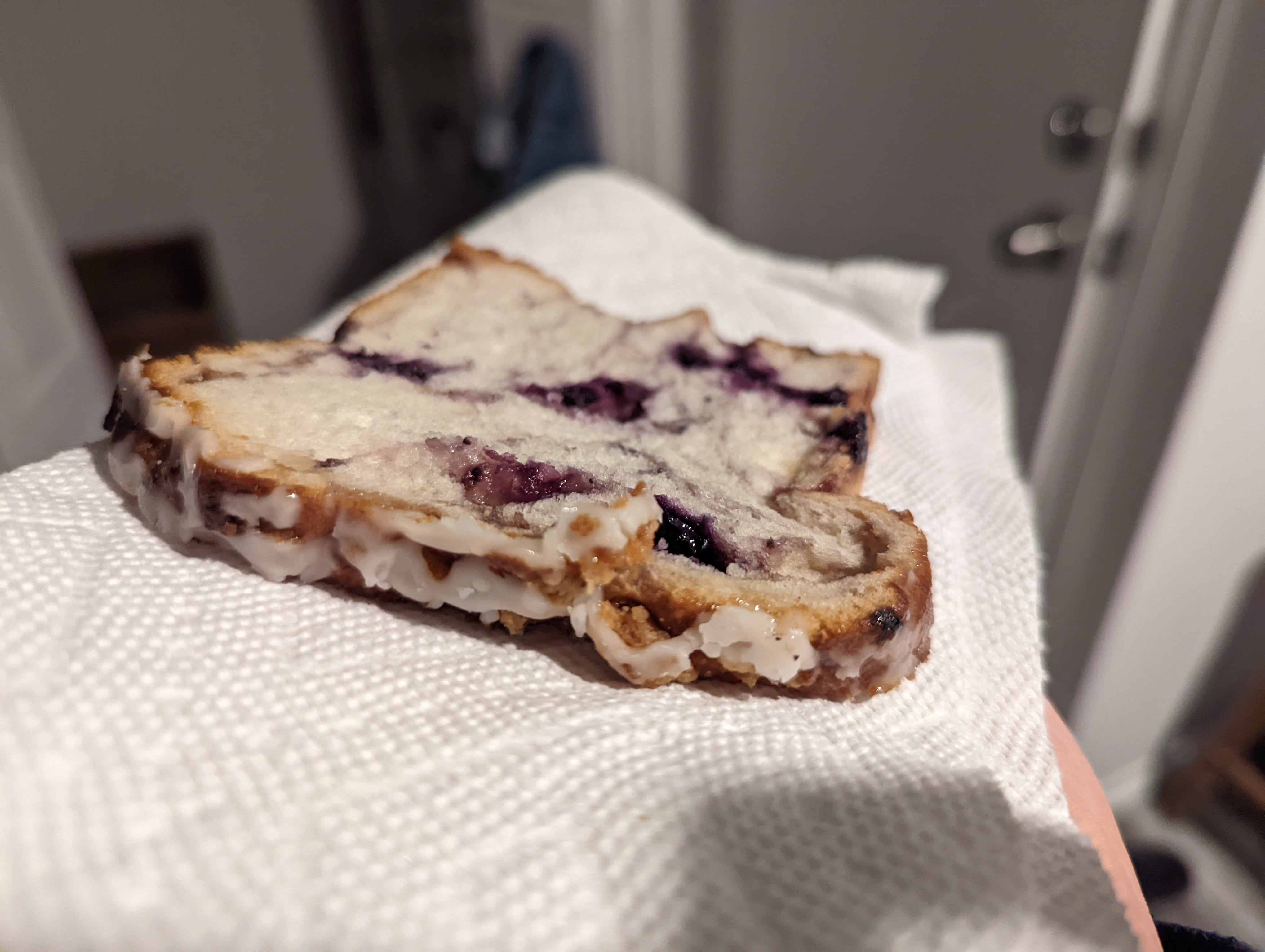 Raw Milk Stop
Another great thing to get at the market is raw milk. They have the best price I've seen anywhere. The vendor is Gap View farm market.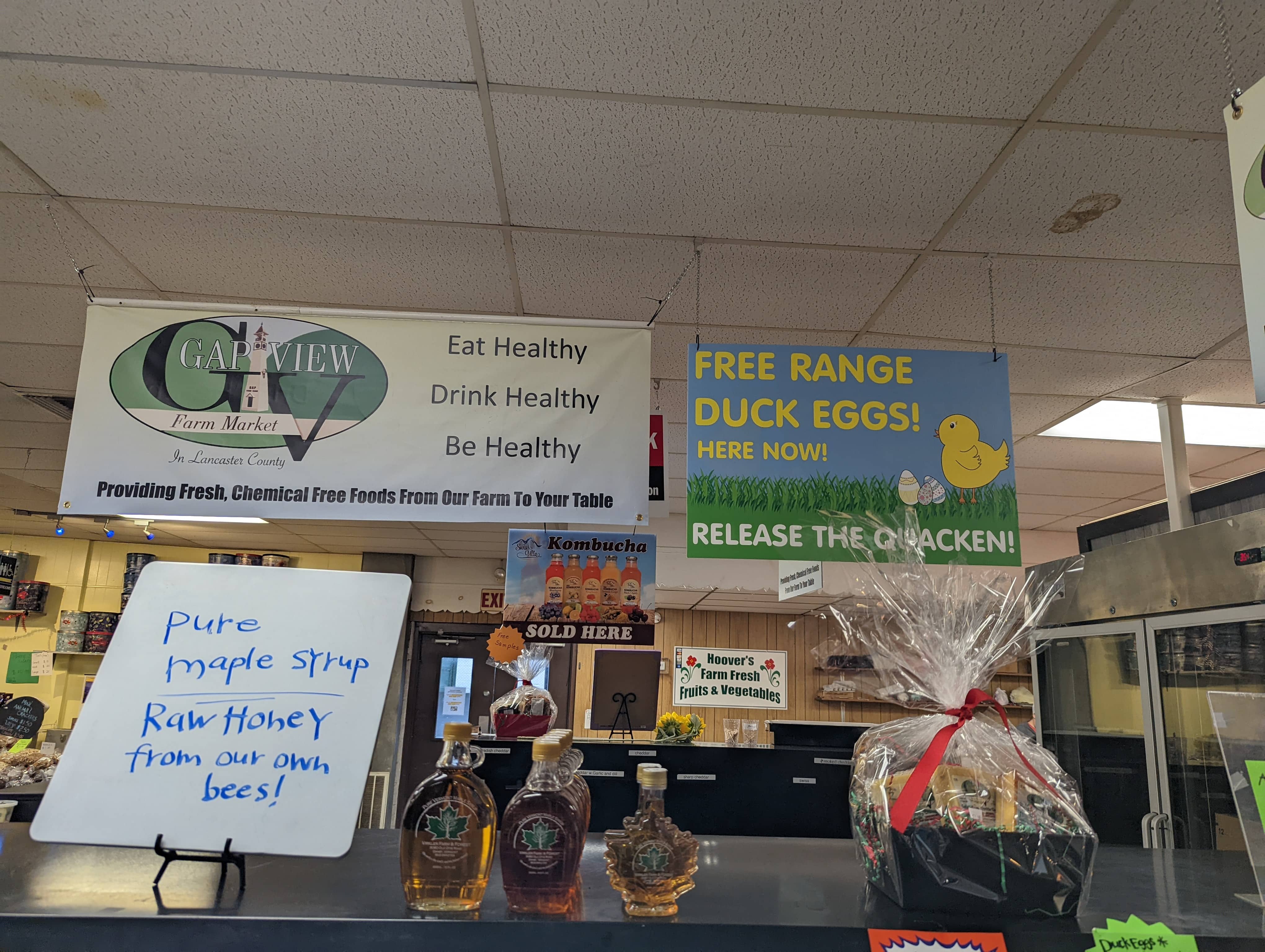 They also have a nice selection of fermented drinks. They're kind of pricy but most kefirs and kombuchas at the grocery store are around this price range.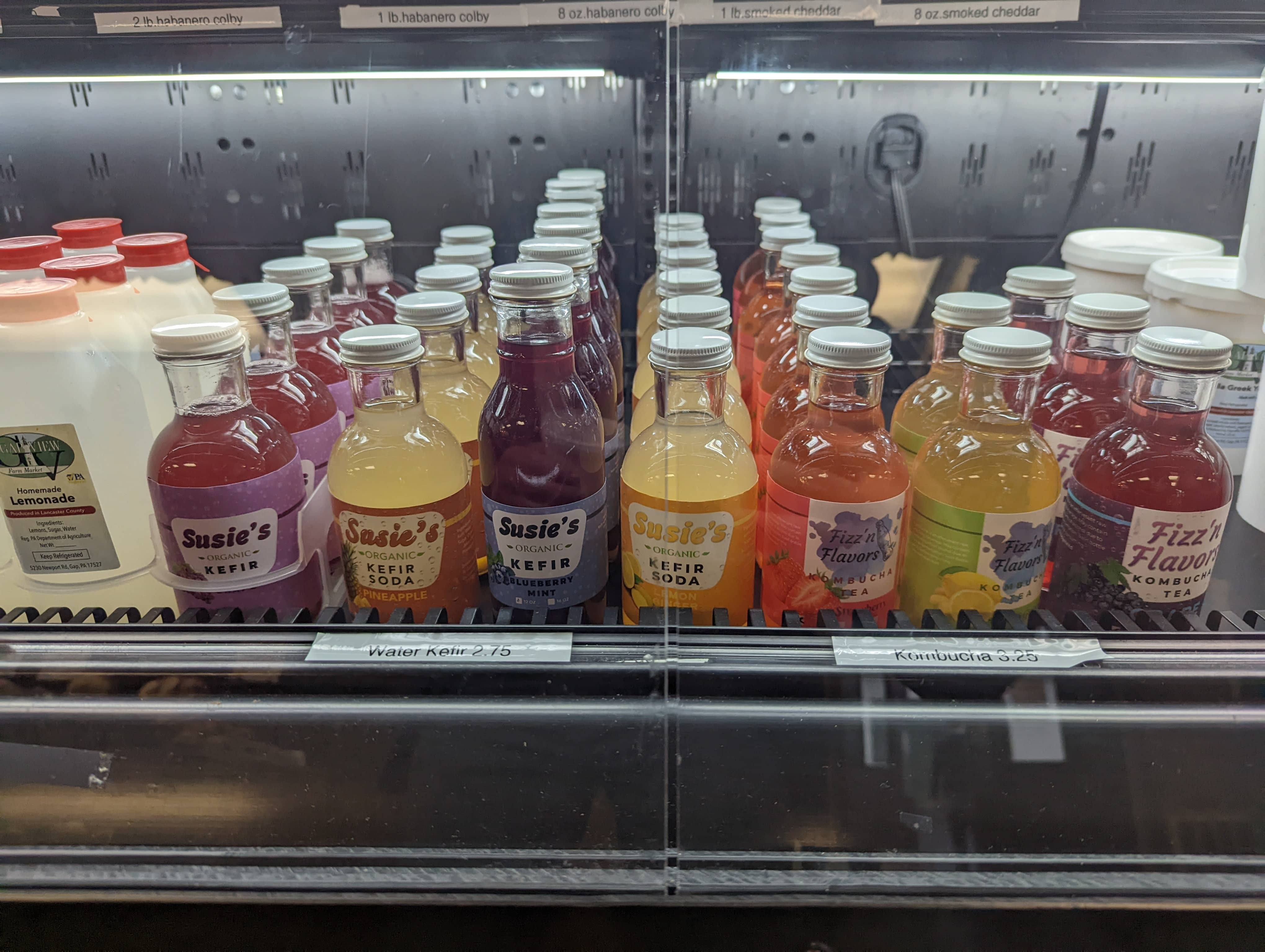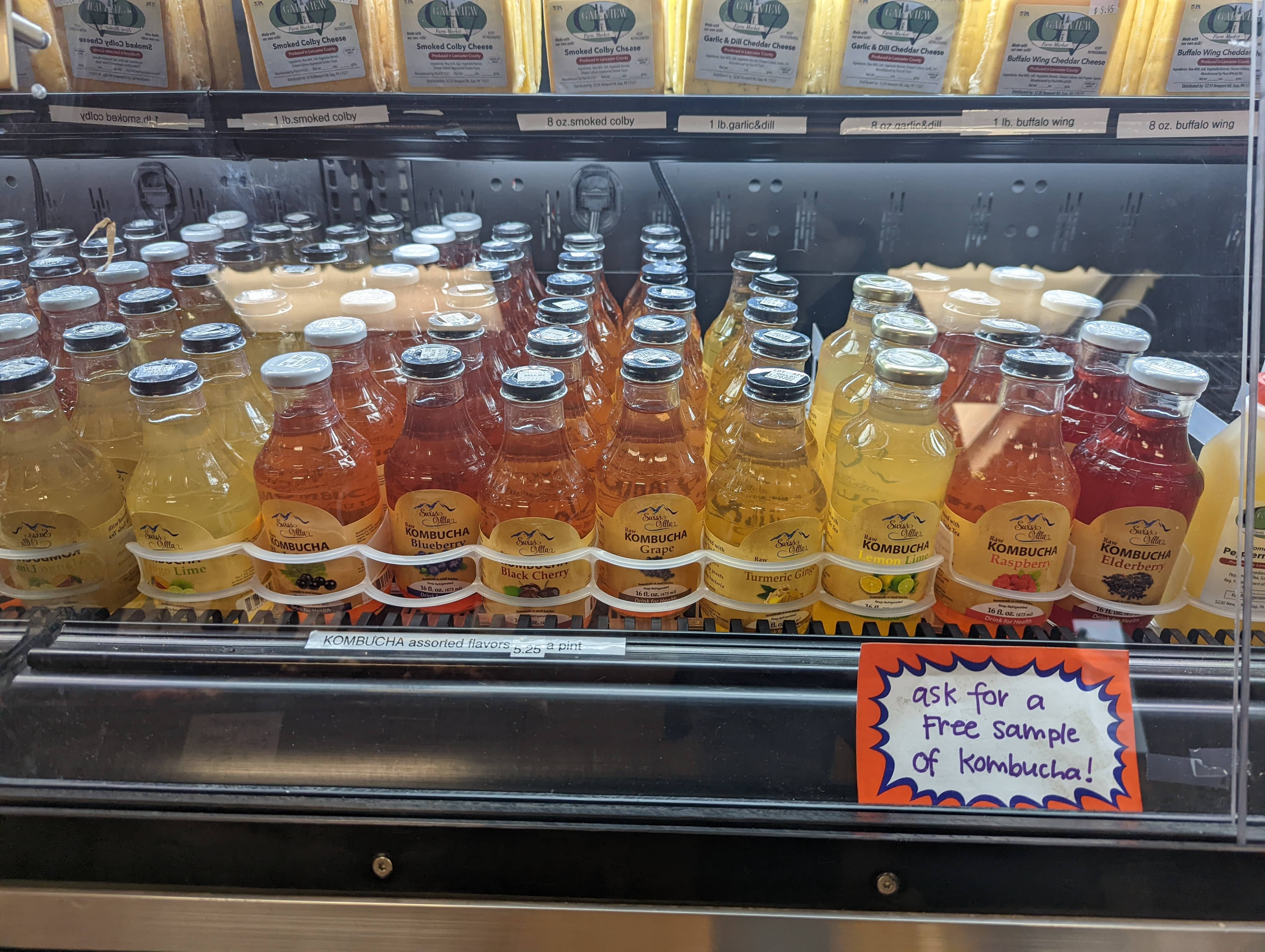 I got a grape kefir to help my restore my gut bacteria after eating those inflammatory foods.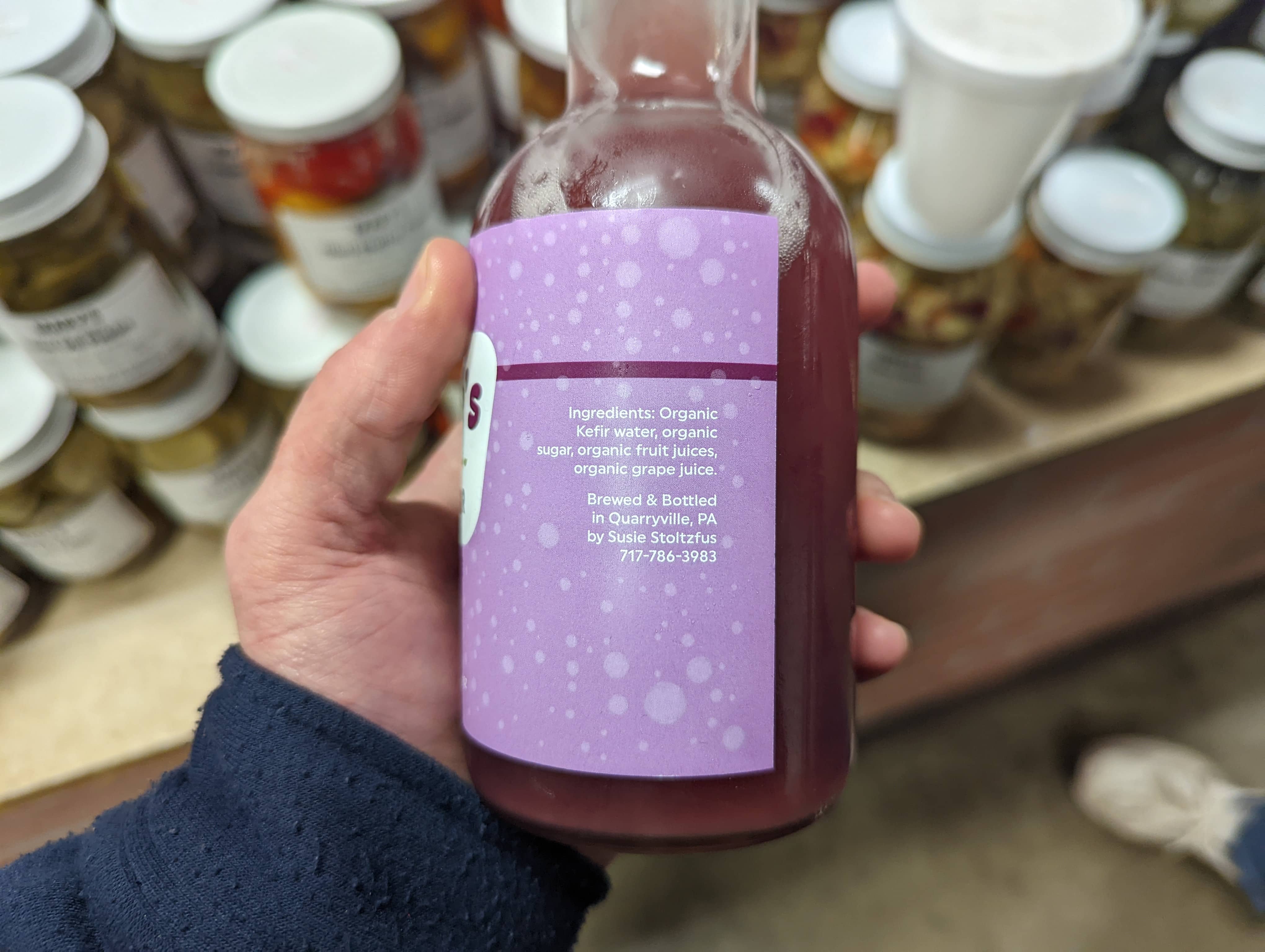 Here is the milk selection at this stand.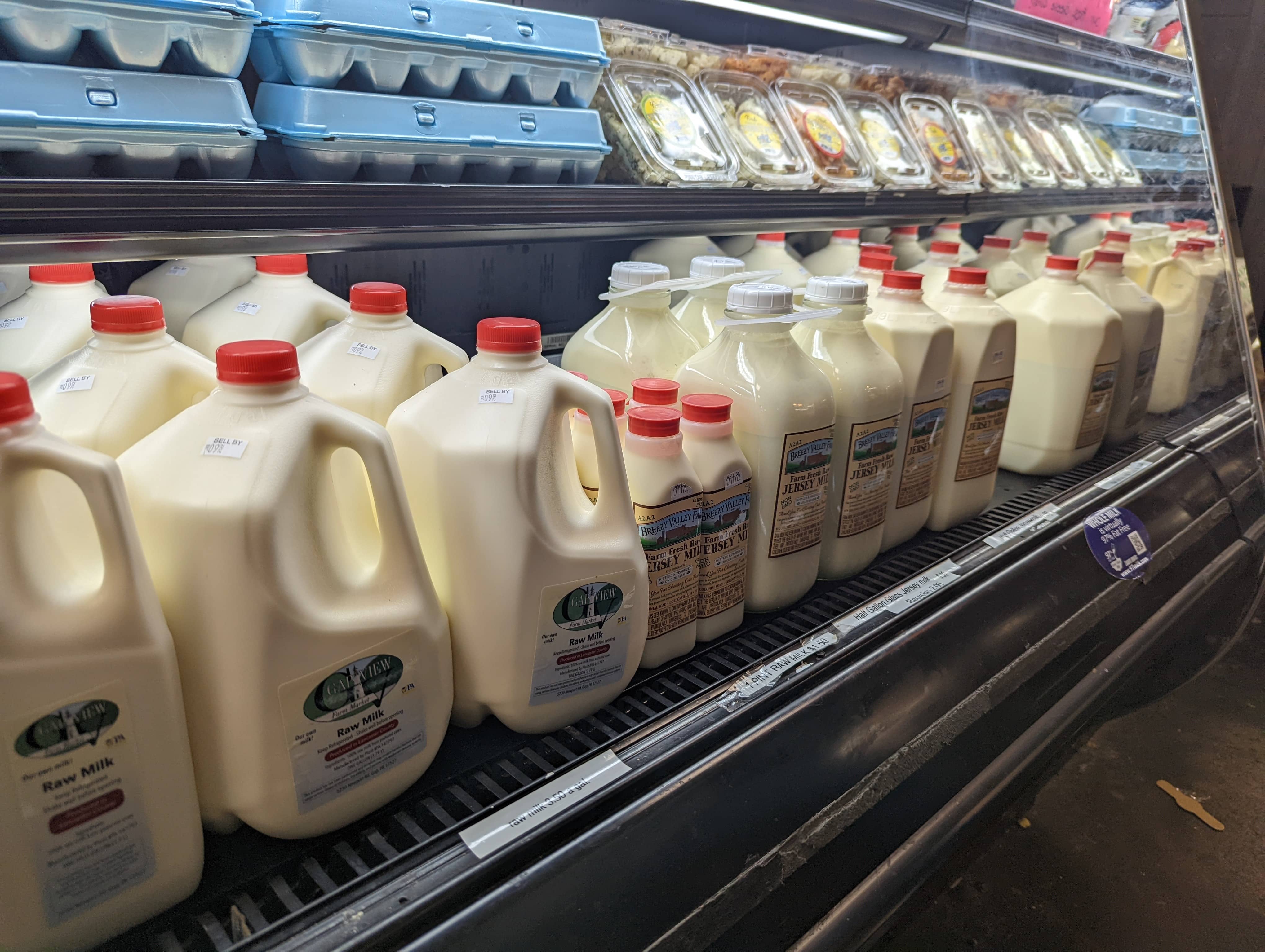 $3.50 for a gallon of raw milk is awesome. I've seen some farms charge upwards of $10 per gallon so this is a great deal if you want to get some raw dairy.
Extra items
One of the things I like to get here is soaps or lotions. I found this stand Purity Skin Co. I got a bourbon on the rocks body butter. I've been using it and it smells pretty good and seems to stay on for a good while.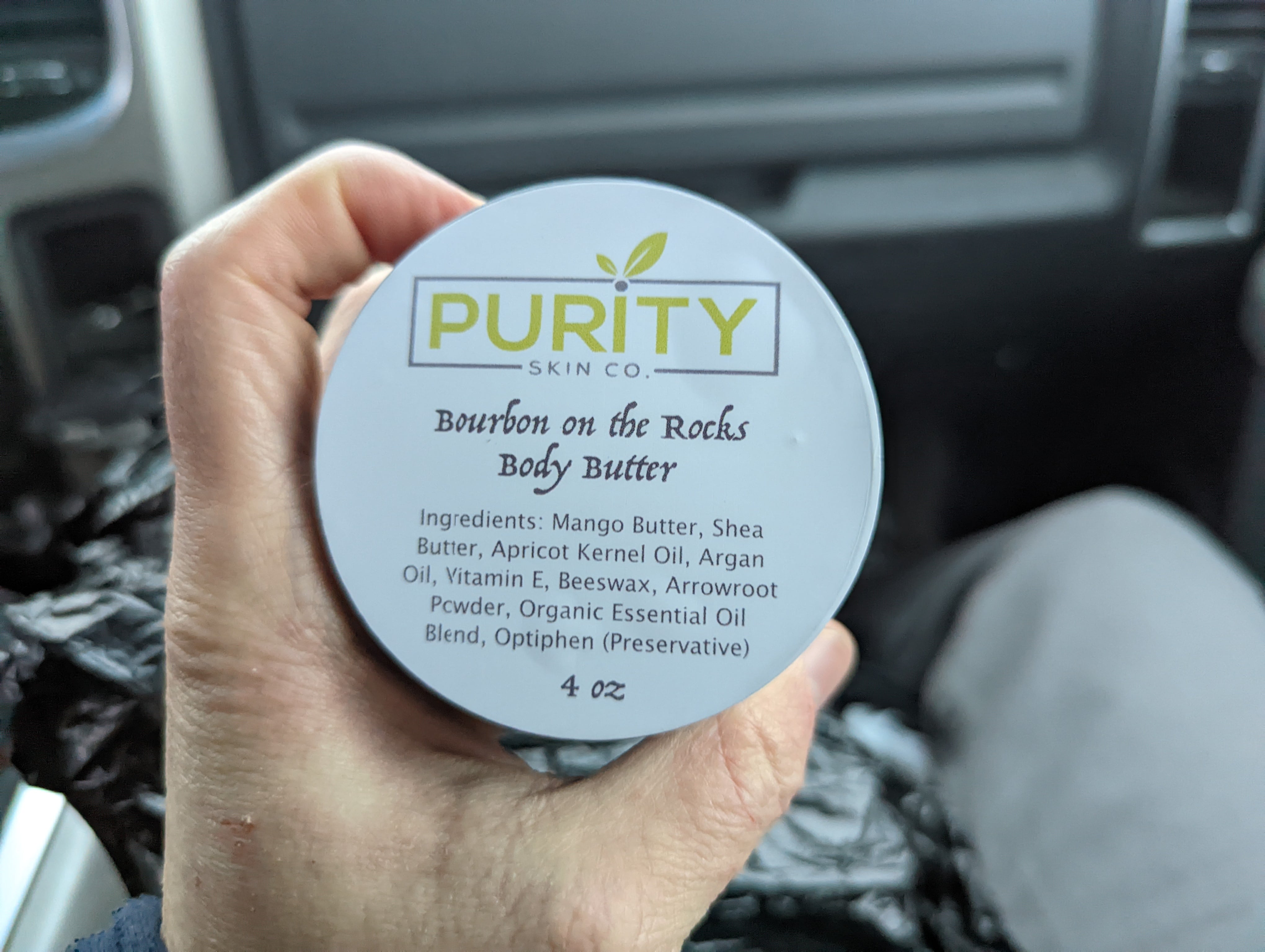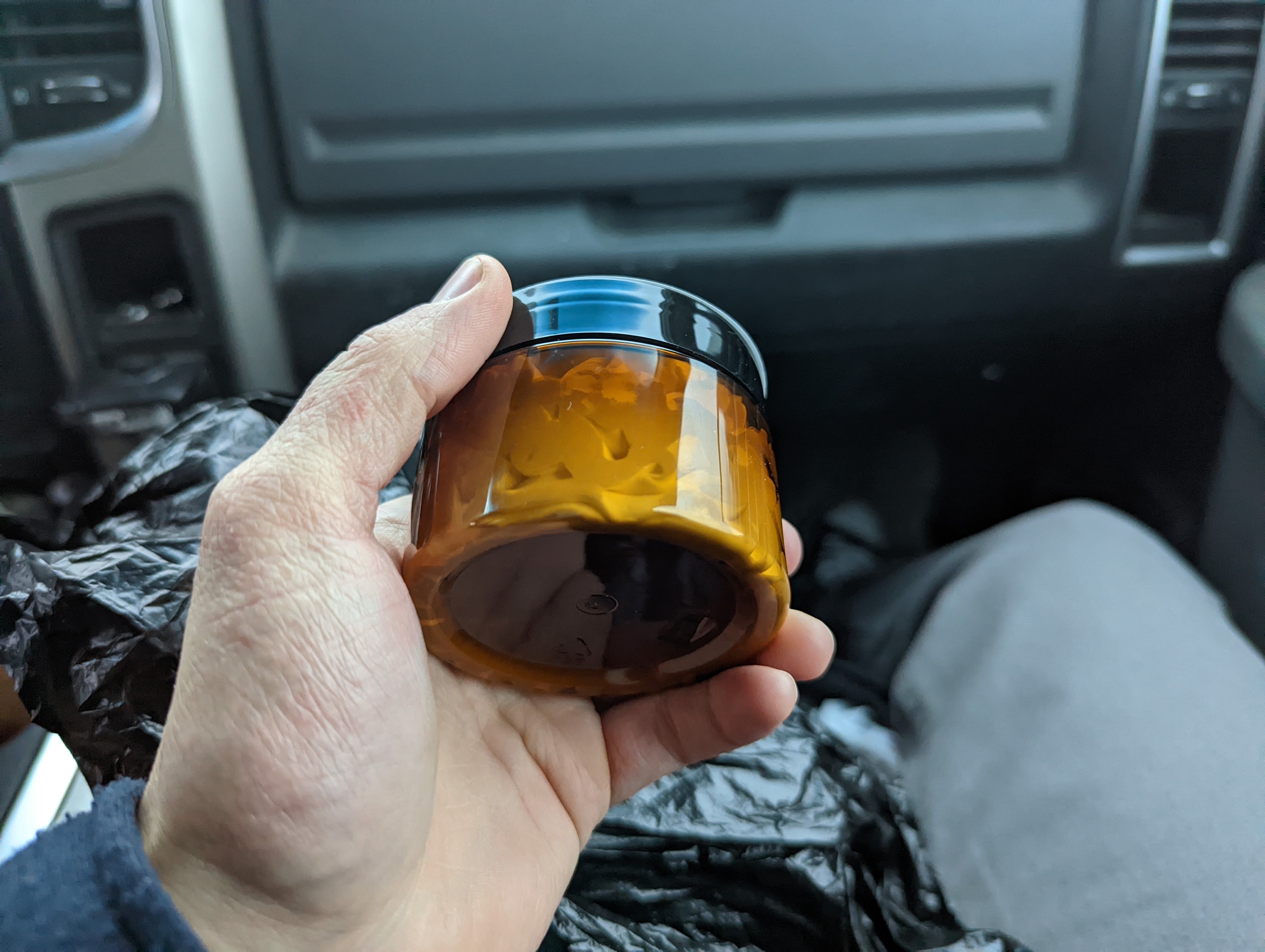 For soap I just go for a plain goat milk wherever it is cheapest. But if you're looking for more soap options there's a nice shop in the Tower Village called Hallelujah Hive. They have a lot of soap options and honey. They can be pricy but it's good stuff so I wouldn't fret too much about the cost.
Snacks we missed
Unfortunately, we couldn't find any turkey jerky. This jerky is top tier. The butcher we get it from said that if you see it, you should buy as much as possible because it sells quick.